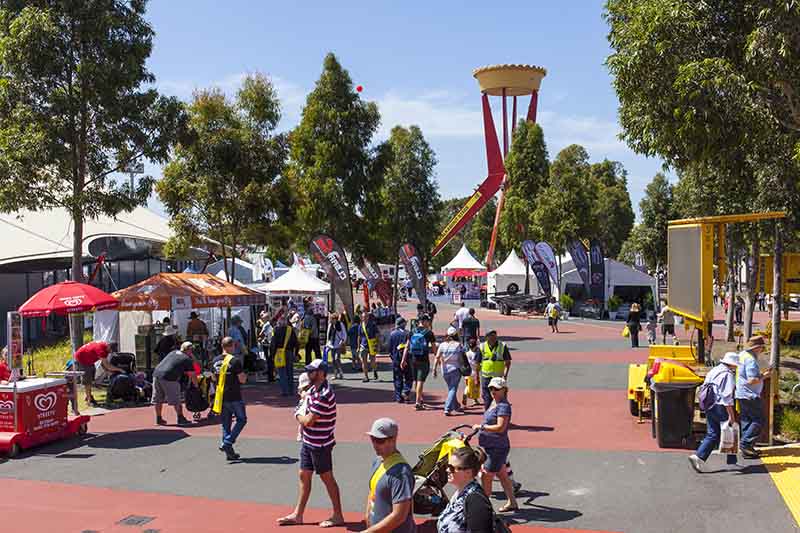 The final attendance numbers for the 63rd Victorian Caravan, Camping and Touring Supershow, held at the Melbourne Showgrounds in February, have been announced.
With 50,613 visitors passing through the gates, and more more than 300 exhibits and 1200 RVs on display, as well as more than 80 volunteers on hand, the 2017 Supershow has been hailed as a success.
At a special function held for exhibitors, the following companies were recognised as winners of Best Stand:
Camping Products: Lyal Eales Stores;
Caravans: JB Caravans;
Caravan and RV Accessories: Dometic;
Interstate Tourism: Queensland Tourism;
Motorhomes and Campervans: Sunliner RV;
Slide-Ons and other RVs: Kyabram 4WD & Camping;
Tents and Camper Trailers: Travelander;
Touring Vehicles and 4×4 Accessories: Opposite Lock 4WD & Vehicle Accessories; and
Victorian State Tourism: Loddon Valley Central Victoria.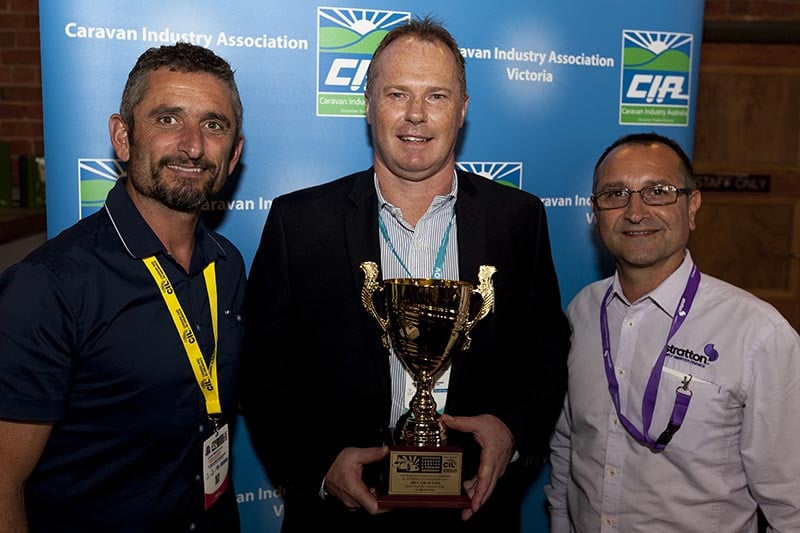 PAULINE'S IN HER ELEMENT
The 'Go Make Some Memories' Passport to Freedom competition was a huge hit, with Pauline Davies from Warrnambool taking home first prize, a Coromal Element E552s caravan valued at $52,990, as well as one year of insurance donated by the principal show sponsor, CIL Caravan and RV Insurance.
When the Caravan Industry Association Victoria's phoned Pauline to give her the news that she had won a caravan, she was in a state of disbelief. It was hours later when she phoned one of the association's staff members to clarify the previous call was not a hoax that she became truly ecstatic.
WHIP-CRACKER
The Victorian Caravan, Camping and Touring Supershow was held over the course of six days with temperatures ranging from 20 to 33 degrees Celsius.
"It was an exceptionally busy period, but it was great that the weather was brilliant for the preparation before and during the Supershow," said Rob Lucas, CEO of the Caravan Industry Association Victoria.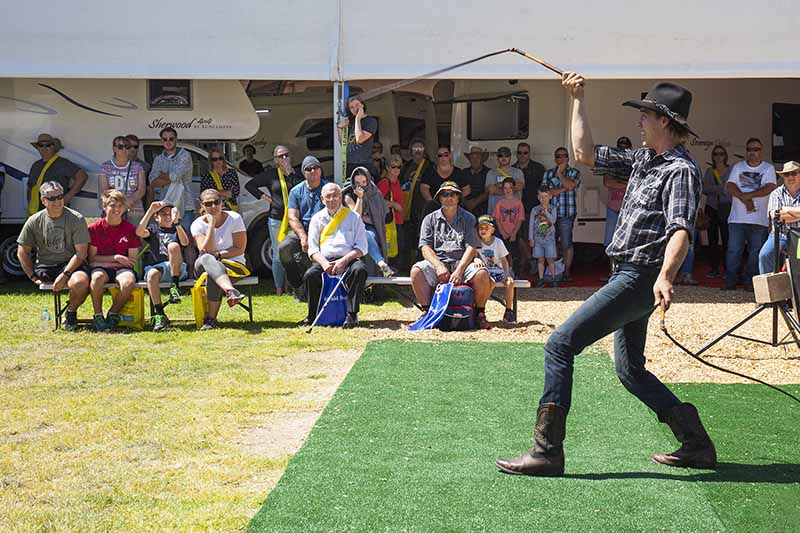 Visitors viewed seminars from a range of caravanning experts, cooking demonstrations, and attractions such as the Isuzu Ute Iron Summit, the Berkley Supertank, and Nathan Griggs, who performed shows with his stock whip, were particularly popular.
"This was the show's third year at Melbourne Showgrounds, which previously had not been moved for 14 years, and with each 12-month period the Caravan Industry Association Victoria's show team works hard to introduce new concepts and exciting products to the outdoor travelling market," Rob Lucas said.