Lighting comes in all shapes and forms these days so finding the right solution can be a little overwhelming. The hard-wired 12V style found in many caravans and campers does the job extremely well, but we were looking for something portable that would be more than just a torch.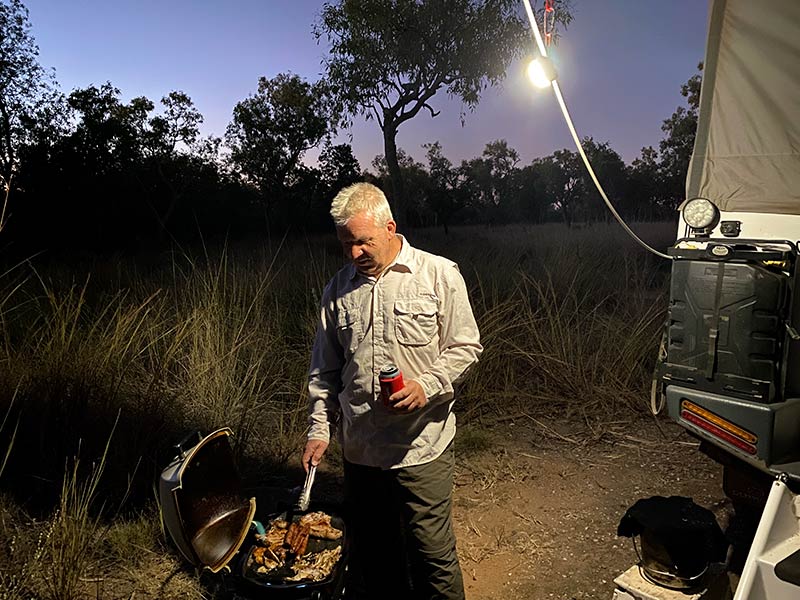 While visiting a caravan and camping show a few years ago, we found something we thought could work for our setup. The lights are called the U-Lite Dual Colour Universal Lantern and are made by 12V lighting specialist Hardkorr.
ABOUT THE HARDKORR LANTERNS
The kit we purchased came with four dual-coloured (white and orange) LED lanterns and a USB charging cable. All of these are kept neatly in a heavy-duty zipped carry case, which comes with the kit.
Size-wise, the lanterns are extremely compact, each measuring just 60x50x45 (WxHxD). In addition, the lanterns are super light, weigh in at 85g each.
A power button is located on the top front area of the lantern that allows the user to cycle through five different settings. The white light has three of these settings: high, medium, and low. The lumens measure five when on the low setting and up to 155 on high.
Battery wise, this equates to around 90 hours when operating on 'low' and four hours on 'high'. The orange-coloured light cycles through the other two settings.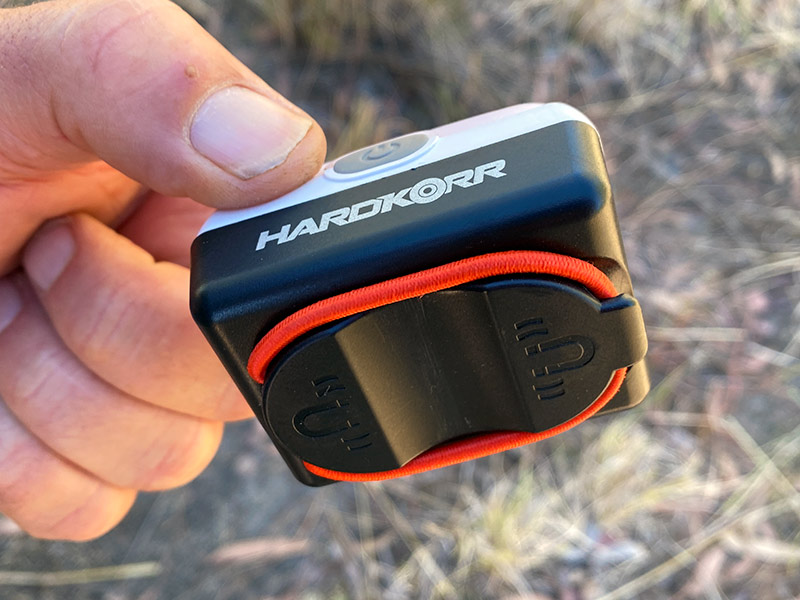 Selecting 'high' uses 50 lumens and can run for up to 10 hours. This particular setting is generally used to reduce attracting any bugs. The last setting is a strobing orange light for attracting attention in an emergency – it can run for a lengthy 160 hours.
Other features of the lanterns include a magnetic back and an elastic strap to help with attachment. They also have an IP66 waterproof rating. The USB charging cable that's supplied with the kit will recharge the lanterns' inbuilt lithium batteries. This cable has four connection points, cleverly allowing it to charge all the lanterns at once. 
HOW THEY WENT
We thought we were onto a good thing when initially seeing these lanterns at a caravan show and they have easily lived up to our expectations. If anything, we have found it difficult to find something negative about them. So let's talk about what we like.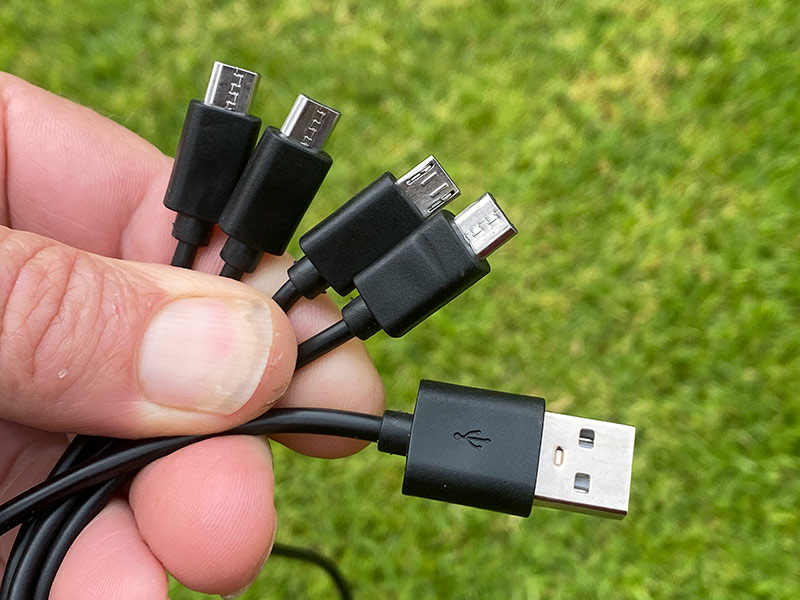 For starters, it's hard to go past the versatility of these dual-coloured lanterns. When camping, we simply attach a lantern to an extendable pole for overhead lighting using its elastic strap. We've been very impressed how the lanterns push out some very bright light for their compact size. But with the various settings available, low lighting is also easily achieved with just a push or two of the power button.
When a bright light isn't needed, the lower settings will extend the life of the battery before needing to be recharged. And as far as convenience goes, they're small enough to easily fit in our pockets while camping for the times we want light on the go.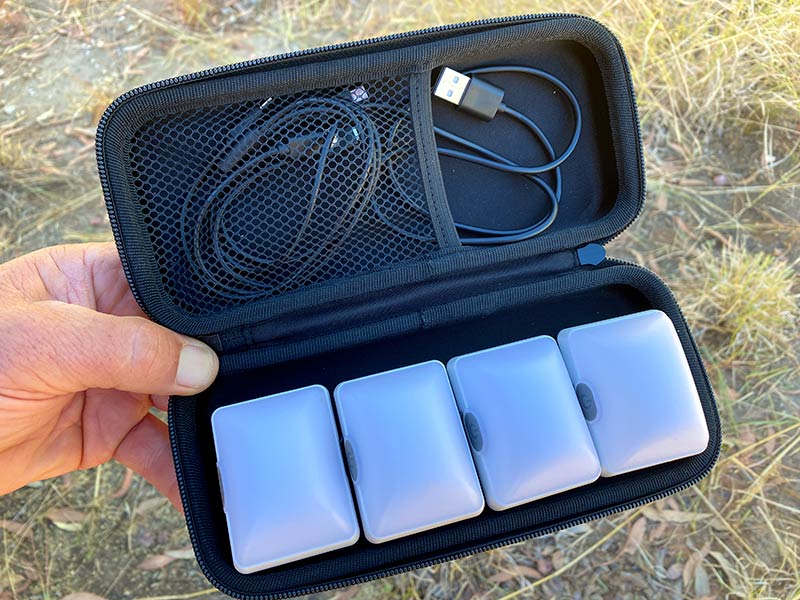 But the lanterns work just as well as a vehicle work light too, thanks to the magnets located on the lantern's rear. Although we haven't needed to use the orange emergency strobe light yet, we've found the orange light significantly reduces bugs when outdoors.
With the kit consisting of four lanterns, each having multiple light settings to choose from, we're never short of getting more light around the place no matter where we are. We've found the Hardkorr U-Lite Dual Colour Universal Lantern kit is hard to beat as a good all-round portable light source. We give this kit a double thumbs up.
More information: https://hardkorr.com