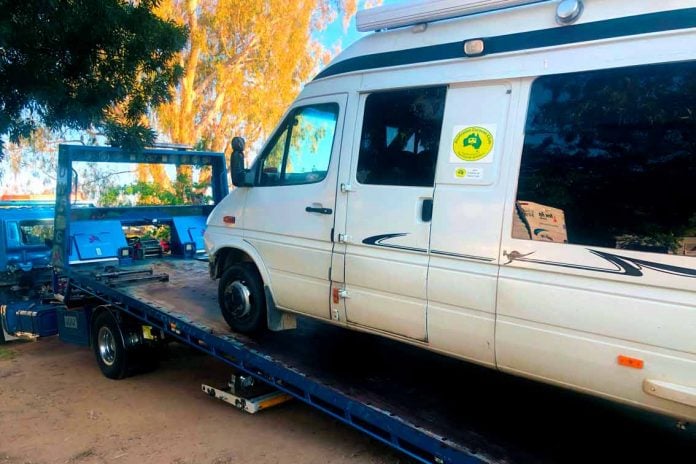 When I started writing this month's column I didn't intend to start by telling you that I'd had an accident in Rutherglen, Vic, and that my motorhome, Yemmy, is at the repair shop! I'd driven 427km from home to an Australian Caravan Club muster and was about 100m from the caravan park when I missed a 'give way' sign and hit a little black car. Fortunately no-one was hurt and Yemmy was taken on a truck to my site in the park for the weekend.
The muster was great. We visited Corowa to watch their big parade. There were three brass bands and three pipe bands, plus lots of community groups – a great effort for a country town.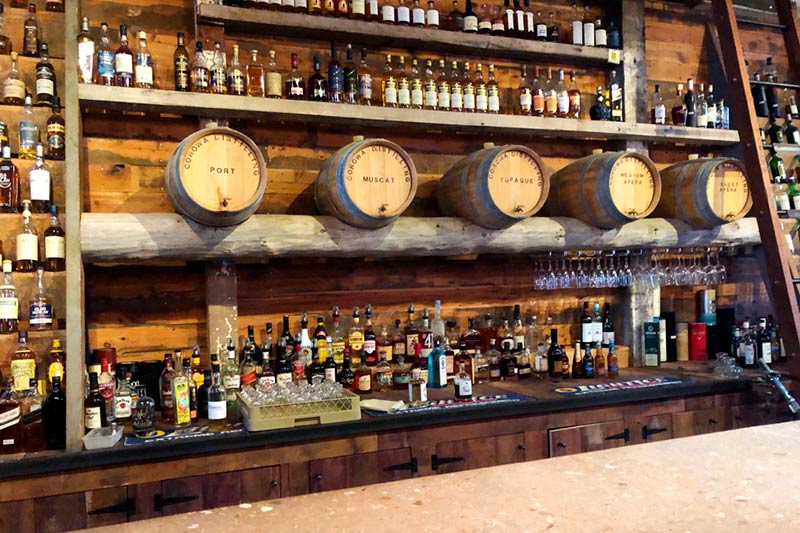 We also visited Corowa's Whisky and Chocolate Mill and took a guided tour of the whisky distillery. We also visited a car museum with some lovely old restored cars
My motorhome was picked up after the muster and is now waiting for assessment and repair.
I was concerned about getting home with all my gear but a kind ACC couple who live in Geelong offered to take me and my stuff – including the fridge contents and my new coffee machine – home. I am so grateful to them.
A BIT OF MOTORHOME HISTORY
In my former Caravan World column 'On the Wallaby' in June 1999, I wrote:
"A letter this week from a reader from Victor Harbour in South Australia said that they were disappointed if they read a 'Wallaby' with no mention of Murphy and his tricks. I don't know how long BM and his rellies have been plaguing poor innocent Ozzies but I did discover his grandmother recently and took a photo of her shop somewhere on the route south from Queensland. Maybe Granny Murphy was having an afternoon zuzz because nothing went wrong on that particular part of the trip.
"Regular readers of this column will remember that I've often extolled the efficiency of our Deeper Image Explorer amplified TV antenna and up to fairly recently it was great. Then it started to be not as good as it had been and I even toyed with the idea of a new one. Then it dawned. Murphy had destroyed a couple of fluorescent lamps by burning out their little inverters and the cause had been put down to the fact that I had been using an unregulated battery charger to keep the 12V batteries topped up while we were in caravan parks and turning the charger on when the lights were on could have produced a spike of high voltage.
"I fixed that problem by investing in a new state-of-the-art transformer that not only produces regulated 12V current to run all our low-voltage items and lights but also has enough left over to keep the batteries charged. What has all that to do with your antenna? Well, the 12V current needed to power the mast-head amplifier is fed into a through-the-wall gizmo and then up the coaxial cable.
"Murphy had burnt out a link in the electronics of the through-the-wall gadget and degraded our TV reception. With a new unit fitted, we are back to the great TV signal we always enjoyed previously."
EXTENSIONS TO MURPHY'S LAW
While looking things up, I realised I've been contributing articles for a long time. I found an article I wrote – surprisingly called 'The Big One' – that was published in April 1988.
In that  article, I talked of extensions to Murphy's Law and called them 'Mussell's Certainties of Caravanning'. I think they bear repeating:
Whichever direction you decide to head in Australia, you will always meet head or crosswinds – particularly if you are running short of petrol, time, and/or patience (or all three).
Problems will always arise on the hottest day and then only when you have almost completed an arduous day's travel.
In Sydney, all traffic lights are red and positioned halfway up steep hills. (This 'certainty' is more noticeable when towing with a medium-sized car with a high first gear and with its torque coming in high in the rev range. It is quite difficult to drive with one hand used to hold your nose to prevent choking on the smoke of a burning clutch plate while keeping the fingers of the other hand firmly crossed and touching wood).
NOW MRS MURPHY JOINS THE SCENE
At Christmas, a friend gave me a copy of Ms Murphy's Law and the cover blurb says, "If anything can go wrong it will – and when it does it will be the woman who gets the blame." It's hilarious!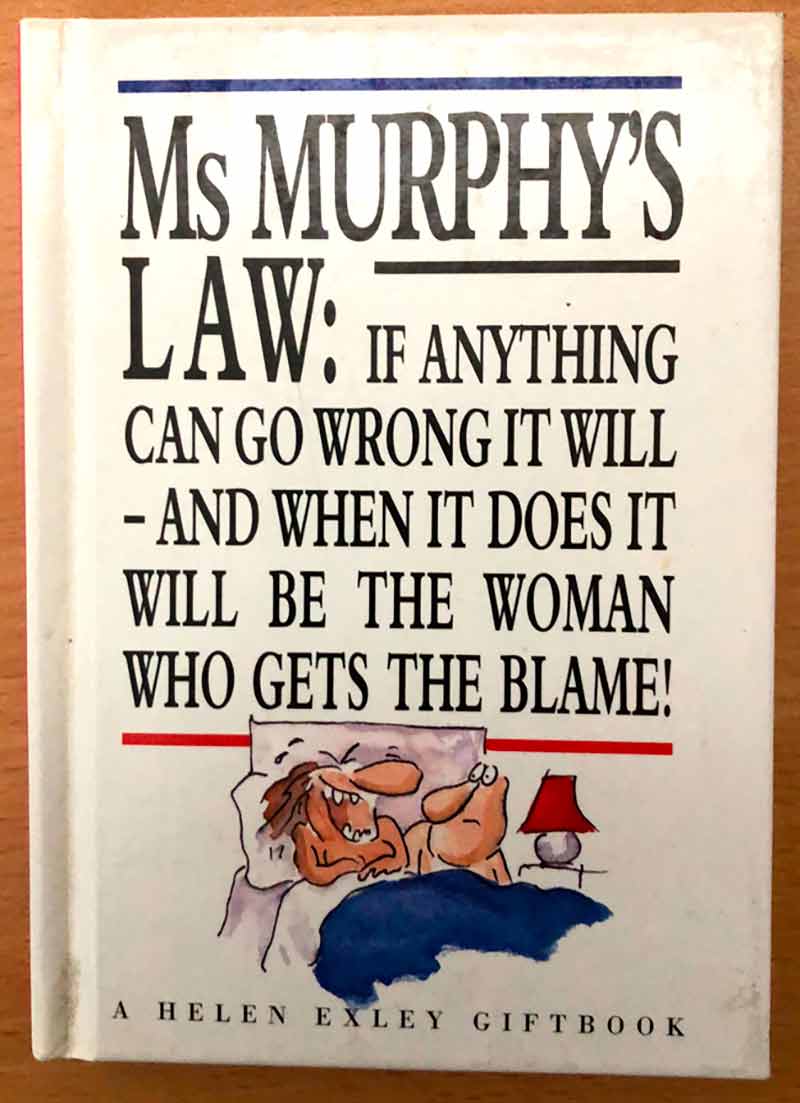 I particularly liked 'Pam Browns Four Basic Cat Laws':
If you need anything, a cat is sitting on it.
A cat in the house is a cat in bed.
Cats walk slowly in front of people carrying hot dishes.
People who say "leave it long enough and he'll eat it" haven't got a cat
And then there was Miss Anstey's Shopping List Laws:
A shopping list is always complete, carefully considered and back home on the refrigerator.
The thing you don't write down on the shopping list as obvious is the item you'll come home without.
WHERE'S THE DUMP POINT?
Sometimes it's easy to find a dump point and at other times it's hard. I thought about  this when I was looking at ours here in Stawell, Vic. It's conveniently situated on a main road near the supermarket. It has room to park and there's a hose with potable water.
I was reminded of this when talking to someone from Korumburra during the weekend. Their dump point is located in the showground and is locked at night! To get access you have to visit the local caravan park and get the key. After dumping, the key has to be returned. It's not the showground's rule or the council, but the water board it seems.
I wonder if anyone ever found the slide from my toilet cassette that I dropped down a dump point in Normanton some years ago?
See you down the track.