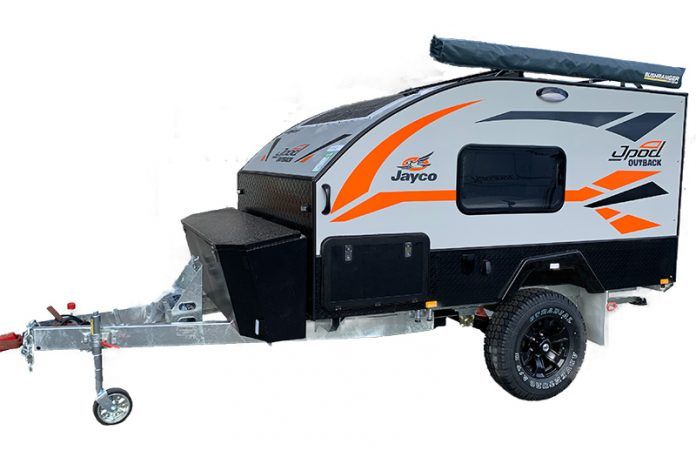 Jayco has unveiled a new van in its lightweight JPOD range.
Jayco Australia CEO Garry Moore said the popularity of the JPOD range drove the company to produce "a more robust 'Jayco Outback' version" of the two-berth van. 
"The JPOD range has been a really popular product, especially with couples who want the flexibility to be able to pack-up quickly and head away on a spontaneous adventure weekend," he said.
"The beauty of the JPOD Outback is that it still has all the appeal of the compact JPOD but with added strength and durability."
It has a Tare of about 928kg, so it's suitable for a large range of potential tow vheicles.
The 'Outback' features include: JTech 2.0 independent suspension; higher ground clearance; Al-Ko quick-drops jacks (rear only); side checkerplate; a 150W flexible solar panel; a jerry can holder; front storage box; offroad wheels and tyres; an 82L water tank; and more.
JPOD Outback sleeps two in a double bed, comes with a slide-out kitchen that includes a two-burner cooker, sink and 12V water pump, as well as an attachable tent to use as an outdoor room.