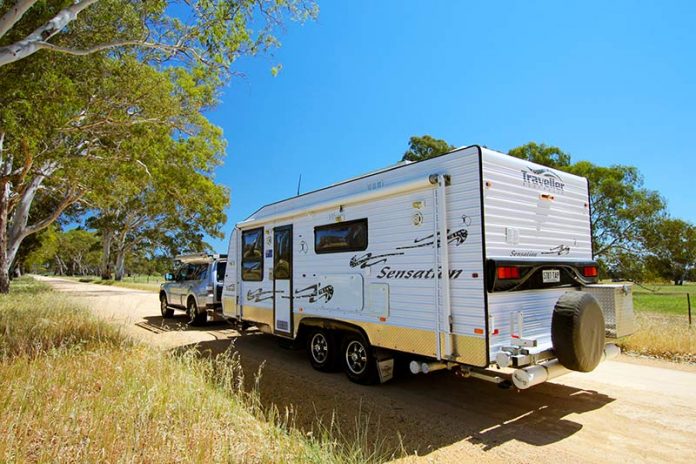 Heading off on a trip with your RV in tow provides the freedom to go wherever you like. But before you hitch up and pull out of the driveway, a little maintenance on your RV can go a long way towards a trouble-free trip.
Here are some caravan prep checks that you can do at home before hitting the road.
SUSPENSION AND WHEEL BEARINGS
While these are best left to the experts during a major service, there's no harm periodically crawling under your RV to check everything looks okay. Start by looking for signs of cracks or broken springs and hangers. Then grab some spanners and check all bolts are tight and secure.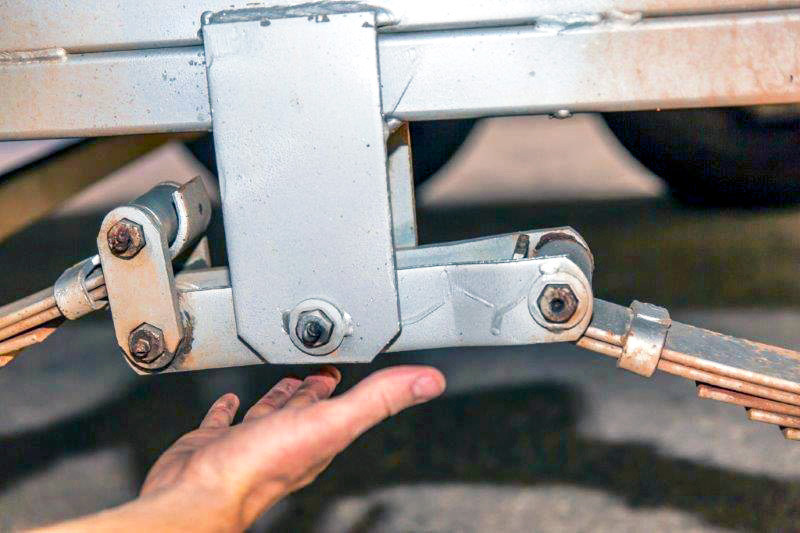 Lubricate any grease nipples on your suspension by giving them a few squirts of grease as well. 
Check wheel bearings by jacking up the side of your RV and spinning its wheels by hand. Listen closely for gritty/grinding noises as this is a tell-tale sign something's not right. Finish by grabbing the wheels and giving them a shake from side to side. Any movement may require attention.
CARAVAN PREP: TYRES
It's important tyres are inspected in readiness to handle the conditions ahead. Be wary of tyre flat spots if your RV has been sitting around for a while.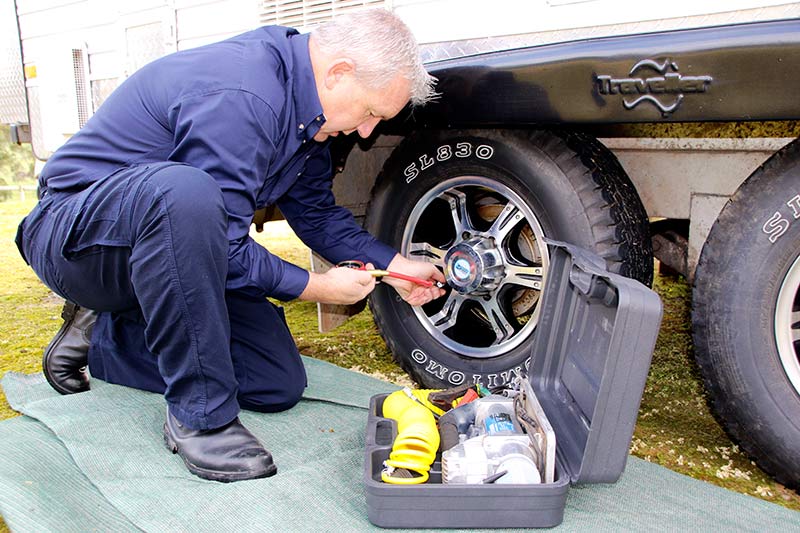 Also check inflation pressures and ensure there are no hairline cracks or fractures in the side walls.
You should also check a tyre's age (located on the tyre side wall) as tyres often show no signs of wear in the tread. It's the tread that often outlasts the condition of the tyre and delamination can occur, catching the driver unaware. Remember to include any spare tyres in your inspection.
BRAKES
Get into the habit of checking your RV's brakes in between major services. Crawl under your RV and visually check all wiring to the brakes is intact. With some spanners in hand, try to retighten the bolts and nuts. There shouldn't be any movement if they've been torqued correctly in the first place. Get things professionally checked in more detail if something moves.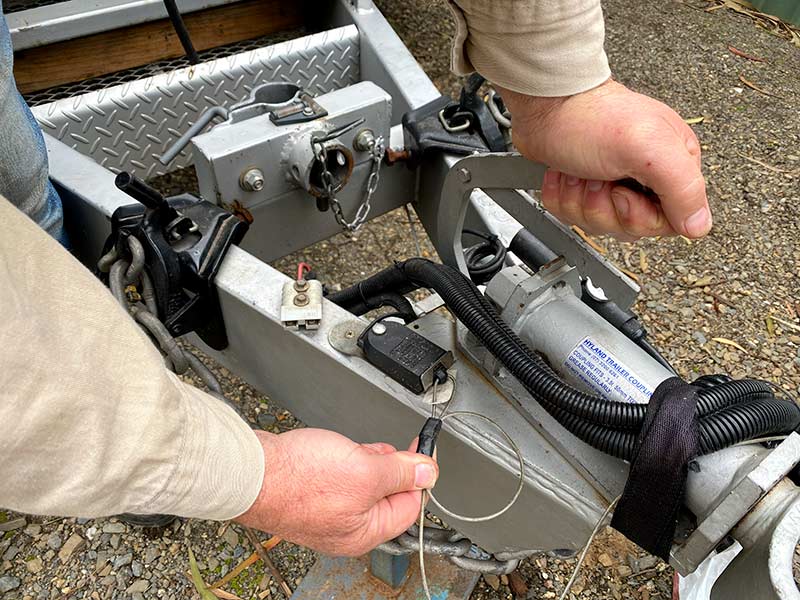 Connect your tow vehicle to your RV and have someone assist you to check that the brake lights are working. 
Also check the breakaway system is operating if you have one fitted by activating the connection (while stationary, obviously).
Does the RV's handbrake need adjusting? While it isn't difficult to do, have a service provider do the job if this isn't something you're familiar with.
12V SYSTEM
If you're relying on your 12V system for power while touring, it's well worth performing a health check of your batteries before leaving home. Most modern RVs are fitted with some form of battery monitoring system (BMS) that allows you to check your batteries' state of charge. Older RVs may not have a BMS, but will generally have a 12V display of sorts.
Start by recording the battery voltage without any accessories switched on. Then switch on some items, like the water pump, lights and TV. Observe the 12V display to see how much power draw these accessories are having on your batteries.
If the reading is any lower than 12V, it may be worthwhile removing the battery and having it load-tested to determine the battery's state of health.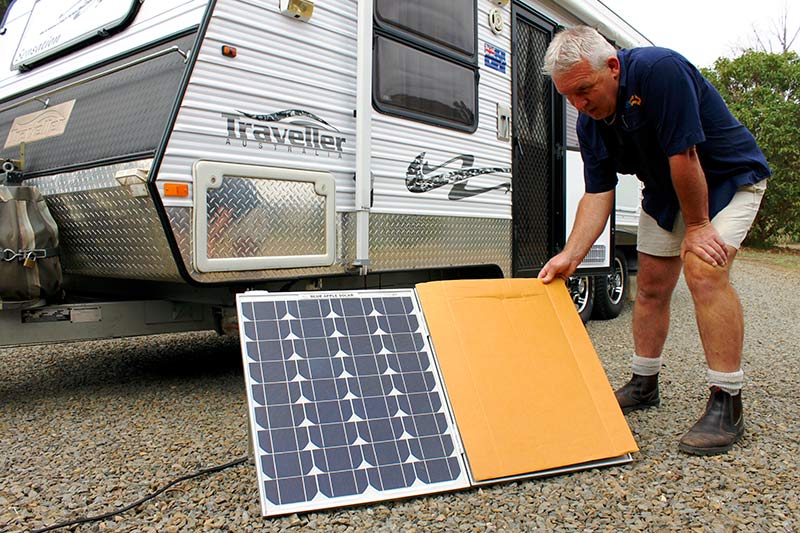 Testing a solar system is also a simple process. Record the battery level on the display before covering the solar panels with cardboard. Then re-check the 12V display to confirm there's been a drop in the input performance. Charging should resume once the cardboard has been removed.
A similar test can also be performed when your vehicle is connected to your RV. Battery levels on your RV's display should increase with a few revs from the vehicle, confirming your vehicle is charging the batteries. 
REFRIGERATOR
We've always been in the habit of turning on the fridge several days before travelling and like to cast our eyes over all the door seals at the same time to check for leaks.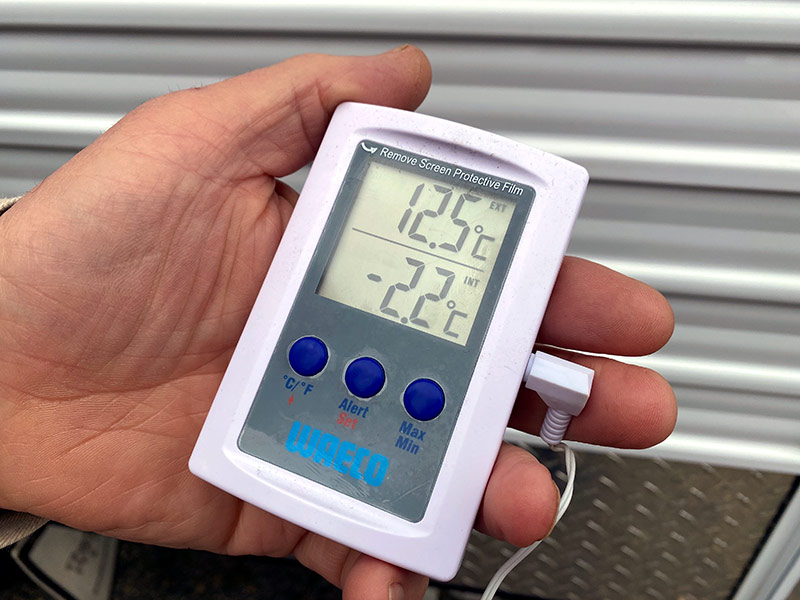 We also keep a thermometer inside the fridge to measure the operating temperature. Three-way fridges should be tested on all power sources (gas, 12V and 240V), with thermometer readings recorded.
Consider having the fridge serviced if you experience any large variances in temperatures while using the different power sources during testing.
AIR-CONDITIONER
Cleaning all air-conditioner filters and vents before a trip is a good way to help keep it working at its peak. If you aim to use a generator to power your air-conditioner while free-camping, test it with your air-conditioner before leaving home.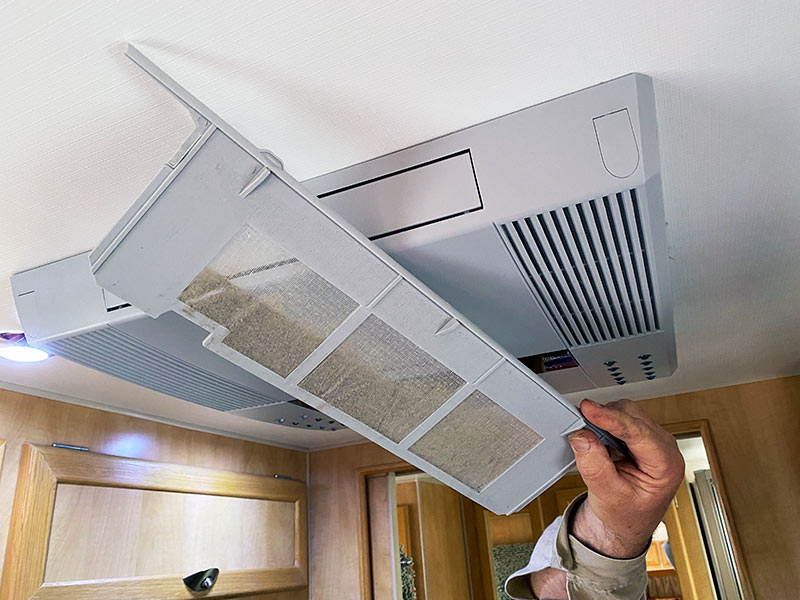 Investing in a couple of 12V fans to help circulate air inside your RV means you can run the air-conditioner at lower settings.
WINDOWS, SEALS AND HATCHES
Dust can be a real problem when travelling, so check window/door screens for any holes and clean the seals. Also check that the windows seal completely when closed. Maintenance on hatches and skylights can often be overlooked, so don't exclude these.
They're prone to changing shape and become brittle as they get older and exposed to UV. Check the seals here and pay particular attention to any screens where insects can enter. Keep all other seals such as those on your toilet lubricated as well.
WATER TANKS
Water tanks should be cleaned and flushed with an appropriate cleaner well in advance. Check the filters are in good working order and aren't out of date. Check that plumbing fittings/connections, pumps and lines show no signs of leaks.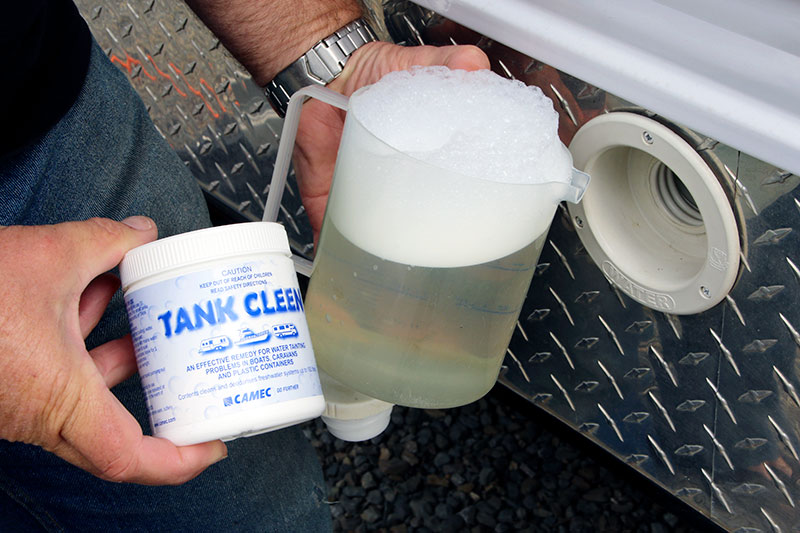 Observe water gauges to confirm they're working in accordance with the levels in the tanks. Run some water through all the taps and supplies to toilets/showers to check the flow and to test the waste pipes are working as they should.
AWNING
Rain, hail or shine, you'll want to know your awning works effectively during every trip. So ensure the vinyl is in good condition and the retraction mechanisms and slides operate correctly.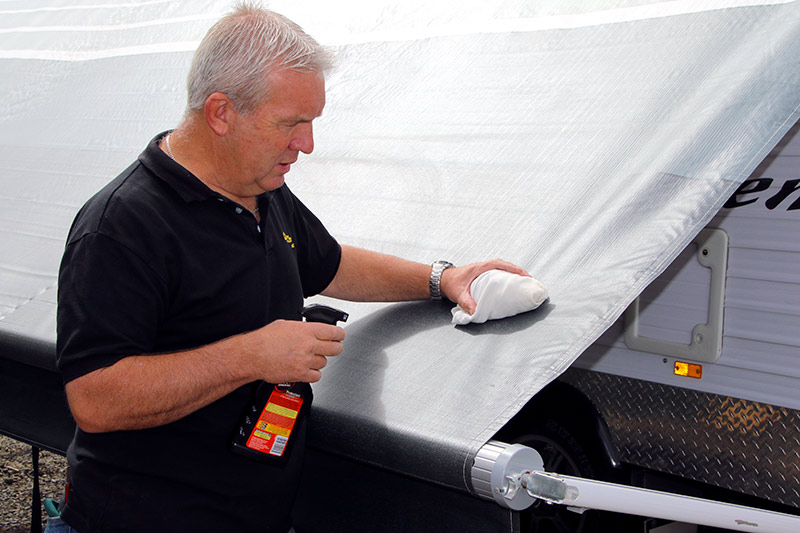 Remember to lubricate any points as directed by manufacturer instructions and ensure locks are operating and holding the awning secure when retracted.
GAS
As part of your caravan prep checks, gas cylinders should be checked to ensure they are within their expiration date. Check for any leaks around connections and valves by using some soapy water in a spray bottle – bubbles indicate a leak.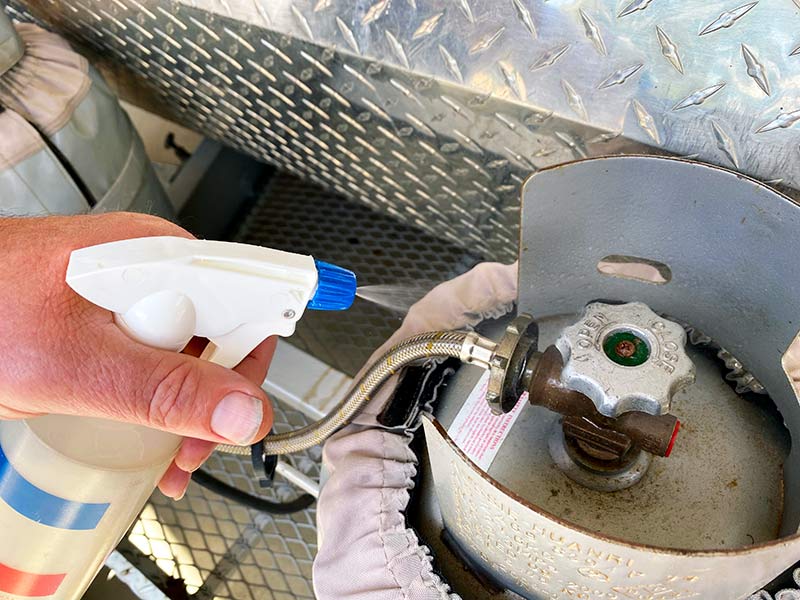 Test all your gas appliances by turning them on for a short period to see they're all working. This also allows you to check the regulator is adjusting the supply without any issues.
Have a qualified gas-fitter inspect and rectify any problems and remember to request a new certificate of compliance after they've completed the work.
SUMMING UP
While this caravan prep list is by no means exhaustive, these are just some of the things you can do to have your RV ready and in tip-top condition the next time you're looking to hit the road.