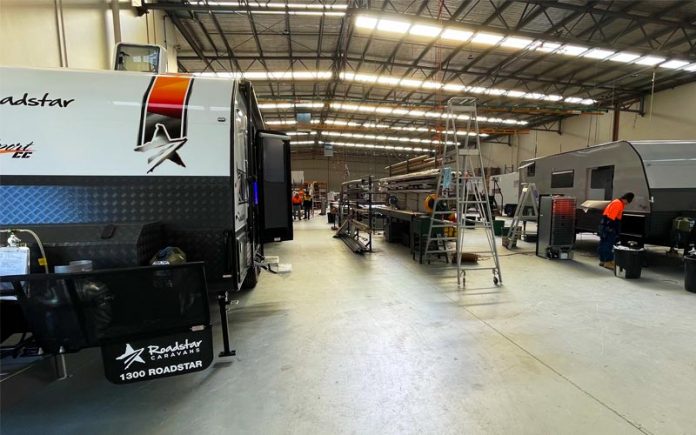 If you want to purchase a new or secondhand caravan, you may wonder about the various frame construction methods used by manufacturers. What are the advantages and disadvantages of each method? Is one better than the others? We looked at the most popular construction methods in detail to help you make an informed decision.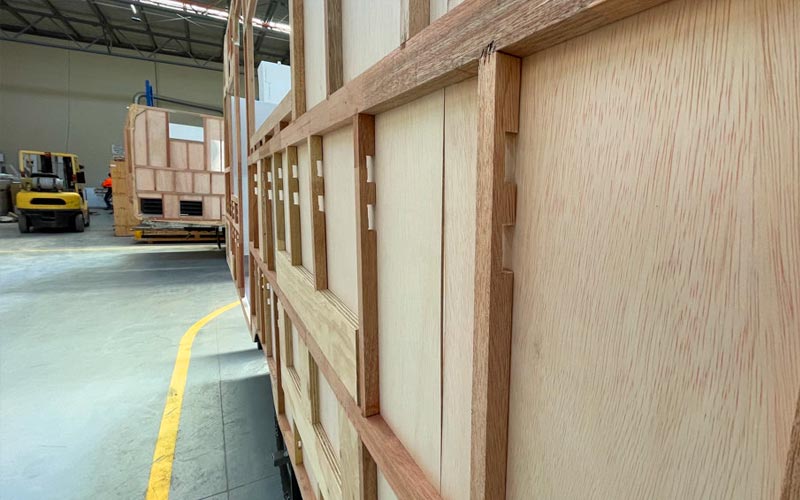 TRADITIONAL WOOD FRAME
Wood has been used to build caravans for as long as caravans have been built and, over the years, little has changed. In Australia, meranti has been the timber of choice for caravan builders. Classed as a soft to firm hardwood, meranti is generally not prone to warping or twisting.
It is a relatively easy timber to work with and it has good nailing, gluing and screwing properties. It is also said to be 'dimensionally stable', meaning it will hold its measurements when exposed to variations of humidity and temperature. All of this combines to make meranti timber a solid base for a caravan's outer structure.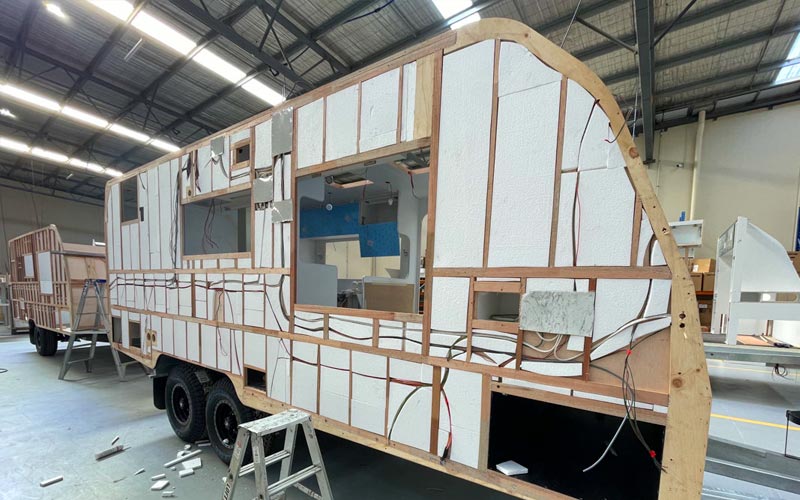 Using meranti is a relatively cheap way to make a caravan frame compared to other materials, such as aluminium. This brings down the price of a new caravan. A manufacturer can also have a little more flexibility when it comes to customising the layout of a new caravan.
The issues with meranti start with ensuring your manufacturer actually uses meranti timber and not any other type of wood. We have seen instances where regular treated pine was used instead, with predictable results. Inadequate insulation is also a common complaint with wood-framed vans; however, this is more to do with the sloppiness of the van builder than with the wooden frame itself.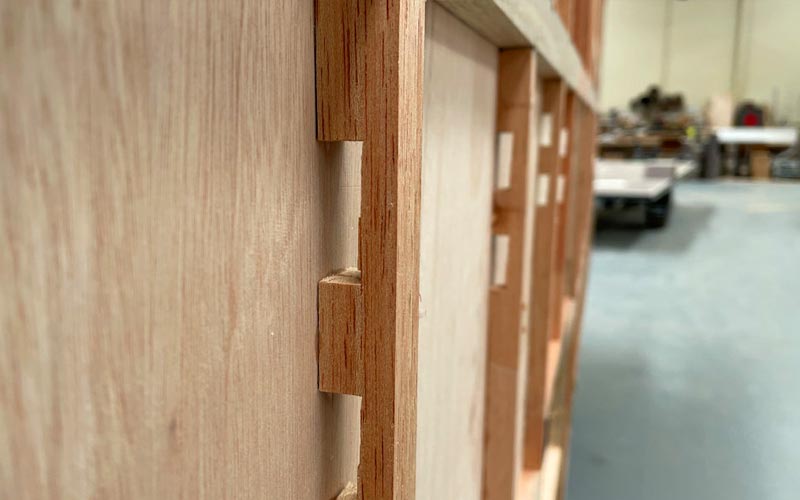 By far the biggest issue concerning meranti frames is their propensity to rot when exposed to water. Even the best of manufacturers can occasionally have issues with sealing a caravan properly. Sealants used on caravans don't last forever; owners should ensure the seals on their vans are inspected at least once every two years. Resealing the roof of a 20ft caravan can cost upwards of $800.
Anyone considering purchasing a meranti-framed caravan should insist on a factory tour to see how the manufacturer's vans are built and ask what grade of meranti timer is used. Look for frames that are solidly constructed with spaces for electrical wiring to pass through. Insulation should be cut to completely fill the empty spaces in the walls.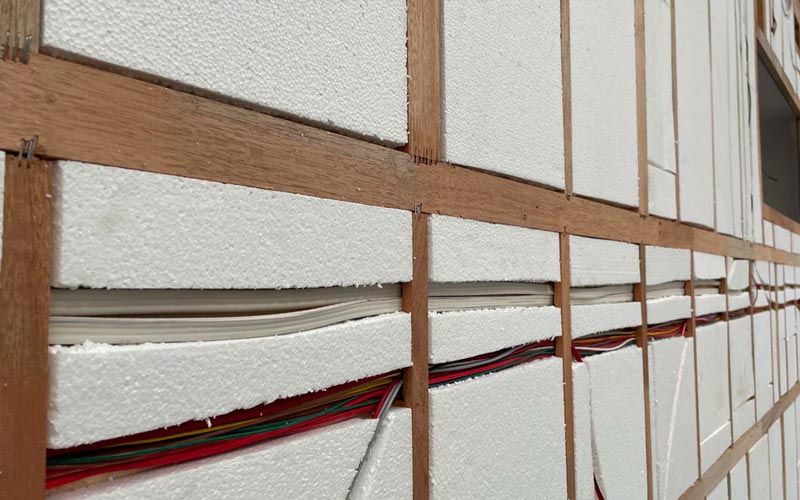 ALUMINIUM FRAME
Contrary to what many people believe, aluminium frames have been used for caravans since the late 1970s and early 80s. Millard and Viscount both used aluminium frames back then and their vans were renowned for their strength and longevity. In fact, these older vans are much sought-after for renovation as their frames are usually still in excellent condition. Nowadays, some of the biggest names in the industry build their caravans with aluminium frames, such as Jayco, Coromal and Kedron.
Many other brands also offer aluminium as an alternative to meranti-framed vans as more and more customers look to avoid the potential issue of rot. Aluminium frames are extremely robust, making them ideal for offroad caravans. That said, there are numerous ways an aluminium frame can be made which may affect its strength and durability. Some use C channel while other use box section for the frame's construction. The frame beams can be fixed together using poprivets, pin-pinched with hi-tensile pins, or welded together. Roadstar Caravans has recently started constructing its aluminium frames using 'aircraft grade' Henrob self-piercing rivets.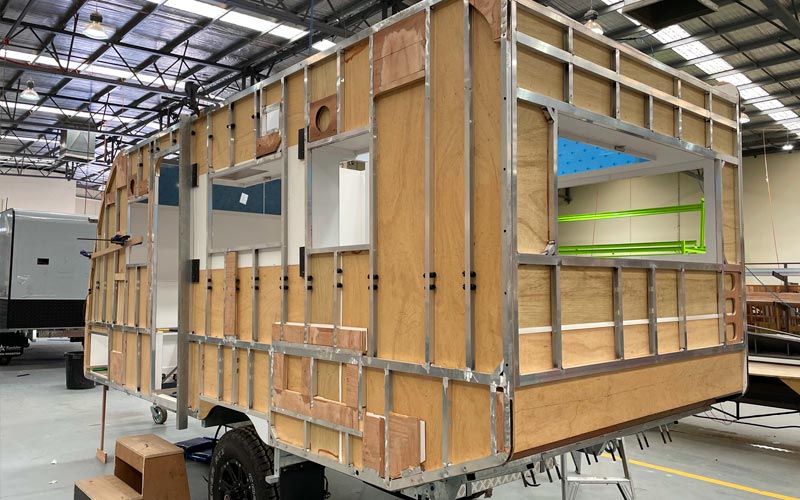 Aluminium frames offer a slight weight advantage over woodframed vans, which is important in caravans today. Everyone wants to have a big van will all the mod cons so every kilogram that can be saved in construction adds up. Some critics say aluminium frames are prone to issues arising from metal fatigue such as cracking around rivet points and welds, especially offroad vans that have seen years of travel on corrugated roads. This would seem odd given most of the big names in offroad caravans use aluminium frames.
I've spoken to a few caravan repairers who all say such cracking is extremely rare and that is usually associated with a poorly constructed frame. If you're looking at purchasing a caravan with an aluminium frame, again get down to the manufacturer's factory and have a look to see how it builds its frames. Ask the manufacturer if it makes its own frames or if it has them made elsewhere and, if so, by whom. One thing you definitely want to see in an aluminium frame is protection for any wiring running through the frame. The last thing you want is for the 240V wiring to wear away and short out on the frame.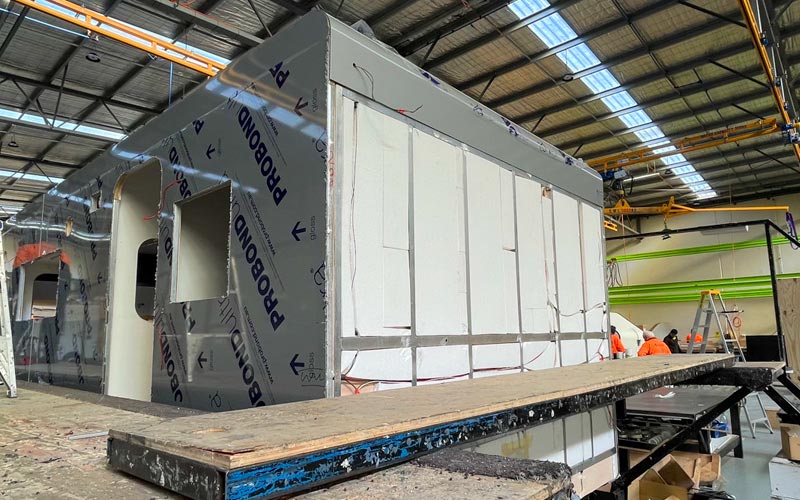 OUTER SKIN
Any caravan that is made with a frame will require an outer skin of some type. Typically, manufacturers use one of two materials. There's good old fashion ribbed aluminium cladding, which has been used for decades. It is probably the cheapest material used for the outer skin of caravans. For the most part, it is up for the task but it could not be described as durable. This type of aluminium cladding can dent with relatively little force and it is particularly vulnerable to hail damage.
That said, if the van is involved in an accident, it is comparably easy to repair. The insulating properties of this type of cladding are minimal so you are completely reliant on the quality of the insulation placed in the walls of the van and, if the manufacturer has not done this properly, your van may be prone to extremes of heat and cold. The other material used is aluminium composite panelling. It is made up of two thin aluminium sheets bonded to a polymer core. It is much more durable than regular cladding and has better insulation properties.
It is generally fitted to the frame in large sections, giving the exterior of the van a smooth, flat look. Some owners have concerns about the fire risk of these products; however, the types used in modern caravan manufacturer use fire-resistant materials, reducing this risk considerably.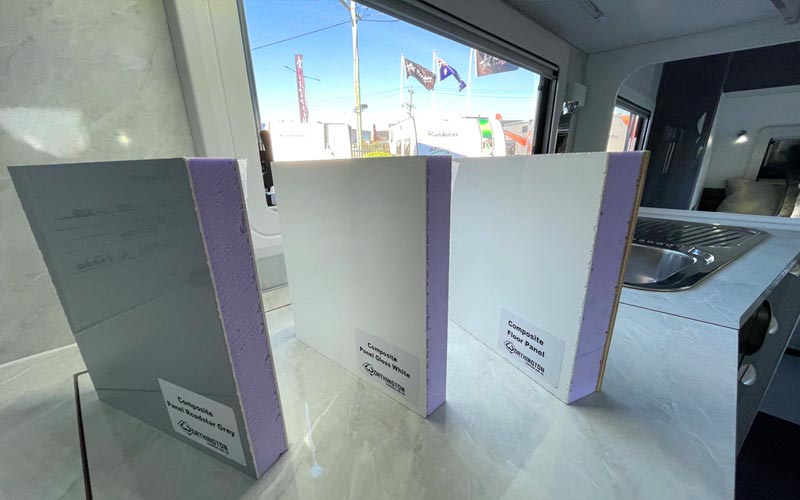 FIBREGLASS SANDWICH PANEL
Often referred to as 'full composite construction', building caravans with fibreglass sandwich panels is not necessarily a new thing. Sandwich panel construction does not require an internal frame. Instead, the panels are bonded together with special adhesives and sealed with Sikaflex.
External mouldings can be used at the joints to improve strength and durability. European caravans have been built this way for many years but Australian caravanners have considered this method to be unsuitable for our conditions. That has changed with the availability of better materials and construction methods. In fact, caravans made with sandwich panels are much more rigid and stronger overall than traditional internally-framed caravans.
While every manufacturer who uses this type of construction has their own way of doing things, generally these sandwich panel vans are made using four large panels. The floor, the two sides and the roof/front/rear. This minimises the number of joints and almost eliminates the possibility of water ingress.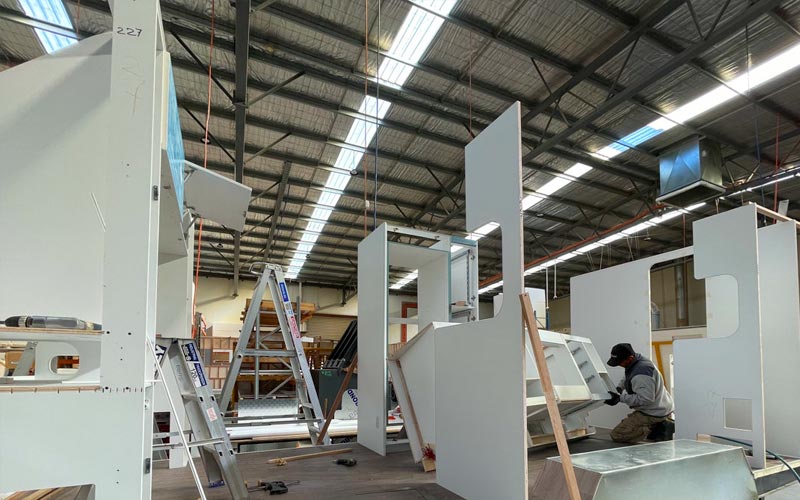 The walls and floors of these vans are quite thick. In the case of the Roadstar Sirius range, the walls are 29mm and the floor is a whopping 44mm thick. This gives these caravans amazing thermal properties, making them ideal for travelling in extreme climates. They are much less likely to be damaged by hail. In fact, some insurance companies will offer discounted premiums if the van is constructed from fibreglass sandwich panels.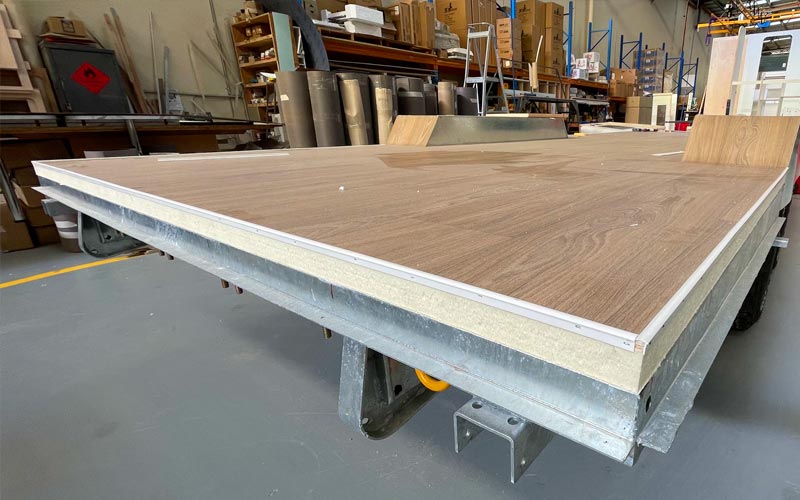 The main issue with sandwich panel caravans is the amount of time and effort that goes into their construction. It is the most expensive construction method and it gives these vans a very high price tag compared to others. They also add an extra layer of complexity to fitting out the van with electrical, water and gas appliances. There is a lot of innovation and skill required of the manufacturer to successfully build caravans with sandwich panels.
That said, if you are looking to get into caravanning in a serious way, perhaps to live full-time on the road, fibreglass sandwich panel constructed vans are worth the extra investment. A big 'thank you' to Ken and the guys at Roadstar Caravans for allowing us to come down to their factory in Campbellfield, Vic, to photograph Roadstar caravans in various stages of construction.