Many travellers seeking to escape the cold southern winters of Australia make the sensible choice to travel north. Some book into a site in places like Cairns, Innisfail or Townsville for months at a time; others wander in search of great places to visit for shorter periods.
Two such areas, west of Cairns and along the east end of The Savannah Way, are Undara Volcanic National Park and Cobbold Gorge on Robin Hood Station. Since these two are relatively close to each other, it makes sense to combine them.
Those who are intrigued by the geology of Undara can include Copperfield Gorge at Einasleigh; this gorge is at the western edge of the Undara lava flows. These are just some of the highlights of the Etheridge shire, as this map and brochure indicate.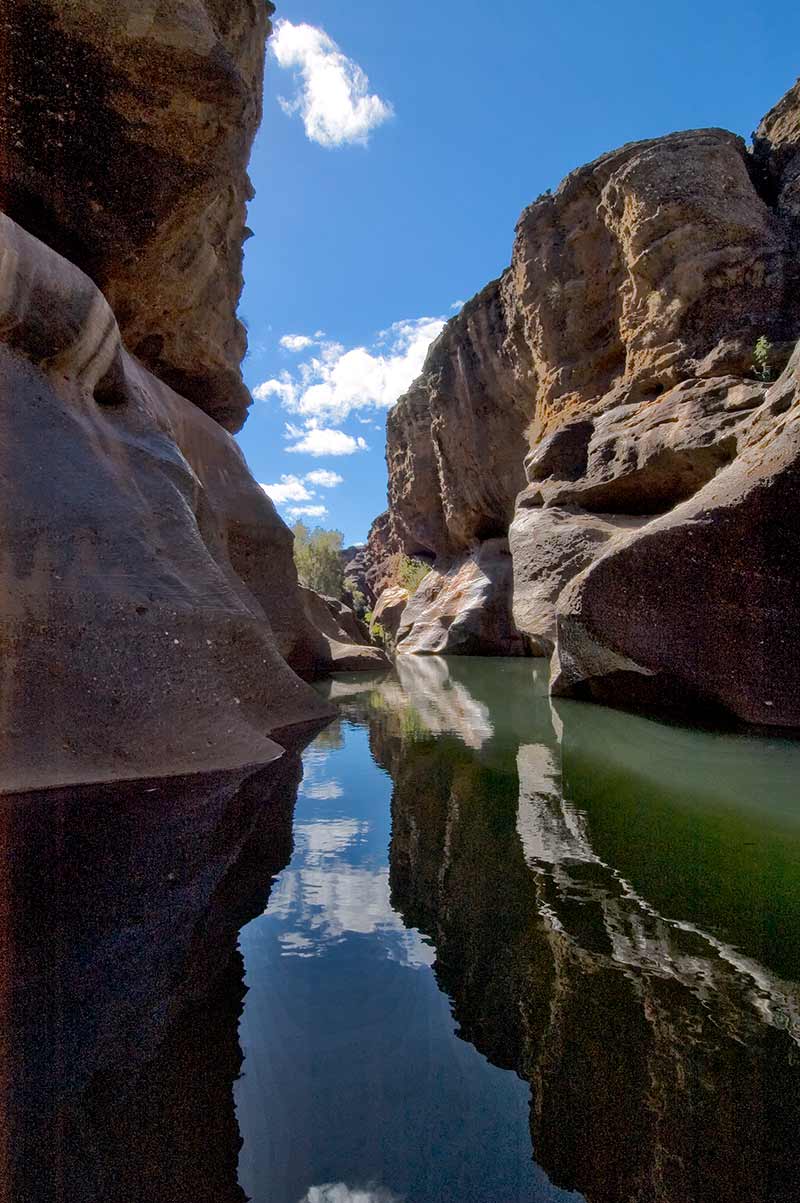 While there are small shops along the way, it is best to be self-sufficient for this trip. Make sure your tow vehicle and camping rig are in top shape, with a spare tyre for each. Carry plenty of water and food for everyone in your party; don't forget a well-stocked first aid kit and all your prescription medications since there are no chemists beyond Atherton. Do not count on EFTPOS facilities.
Bookings are essential for Undara and Cobbold Gorge; it is wise to also book a cave tour at Undara and a gorge tour at Cobbold. Both properties are closed during the wet season from November 1 through to March 31 (early April for Undara).
ROAD CONDITIONS
Assuming a common departure point at Ravenshoe, Highway 1 is sealed for the 145km to Undara and the next 206km to Georgetown: most camping rigs are fine through here. At Georgetown, ask about the 85km road conditions to Cobbold Gorge, 51km of which are unsealed, with some narrow sections, dust, potholes, corrugations and wandering stock. A semi-offroad camping rig should be fine here if towed with caution and to the conditions.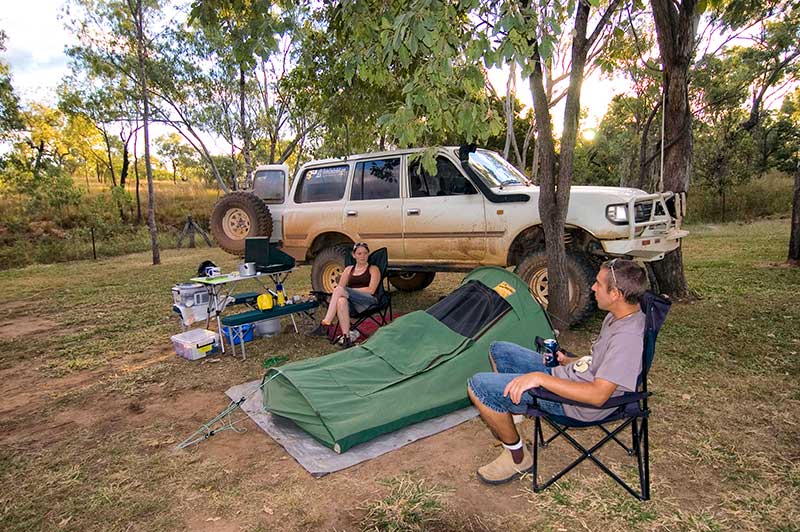 After a few days at Cobbold, you can simply return to Georgetown, or at Forsayth, you can continue east for 68km to Einasleigh to see Copperfield Gorge, with camping at the Copperfield Lodge, and then return directly north for 42km to Highway 1. This route would have the same driving conditions as the road to Cobbold Gorge but might be rougher, with more twists and turns.
UNDARA VOLCANIC NATIONAL PARK
Undara Volcanic National Park is geologically fascinating. To quote the national park website: "For millions of years, Undara was an active shield volcano. About 190,000 years ago, in the Cainozoic Era, there was a massive eruption and lava flowed more than 90km to the north and over 160km to the north-west.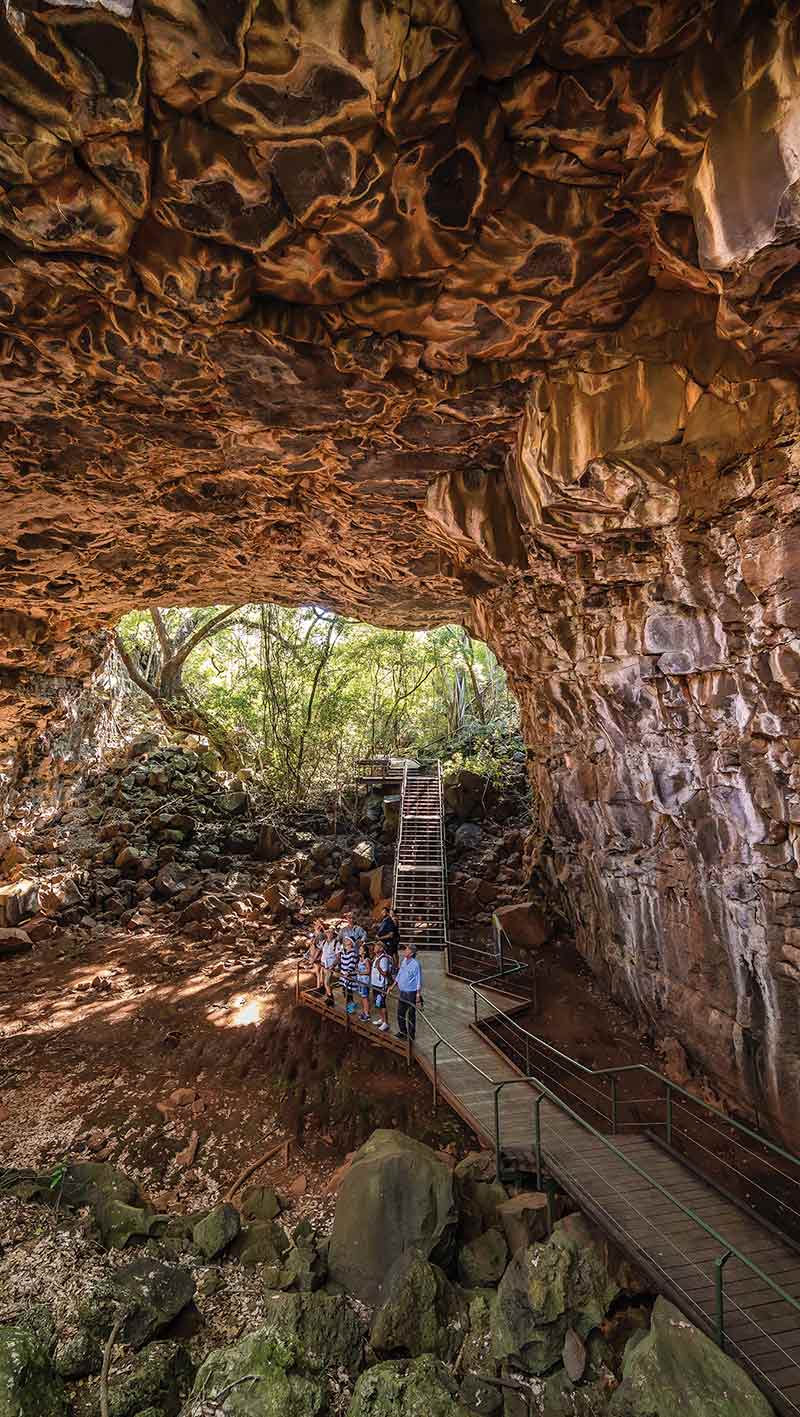 An estimated 23.3km3 of lava flowed from the volcano at a rate of about 1000m3 every second. A lava flow this large could fill Sydney Harbour in six days. It is thought that the lava flowed at a temperature of around 1200°C."
The flow created one of the most extended lava tube systems globally, which, in some areas, collapsed to form more than 70 caves. These caves evolved into rich and diverse ecosystems providing food and shelter for numerous plants and animals.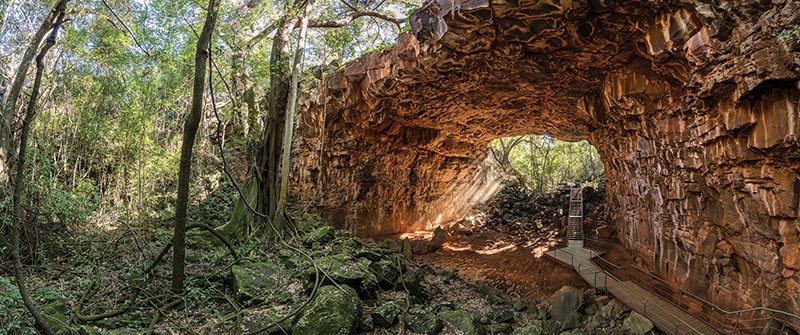 Camping is not permitted in the national park, nor are the caves accessible to the public. However, the former owners of the cattle station acquired to form the national park now run Undara Experience. This enterprise includes cave tours, accommodation, and a variety of dining options. You can still go bushwalking in the national park, but you would normally camp at Undara Experience and take a cave tour from there.
While there are nine bush tracks within the Undara Experience property (ask for mud maps at reception), and these provide some great opportunities to observe wildlife, the cave tours into the national park are what distinguish Undara.

The Archway Explorer wanders through a lava tube and cave, and with boardwalks and stairs, makes the going easy. Those with claustrophobia need not worry; the cavern is vast and open. The Wind Tunnel Explorer is a scramble along the bare ground with no rails or stairs and is for a fitter, more adventurous visitor. Both are with Savannah Guides, which pretty much guarantees a great experience.
The Wildlife at Sunset Tour is offered year-round; on this tour, you will spot a variety of native wildlife along with microbats flying out from their caves at dusk. However, this tour is at its best in summer, during the 'green season' (otherwise known as the wet season). Since the facilities at Undara Experience are closed during this time, you would have to stay at the Bedrock Village Caravan Park at Mount Surprise (52km west).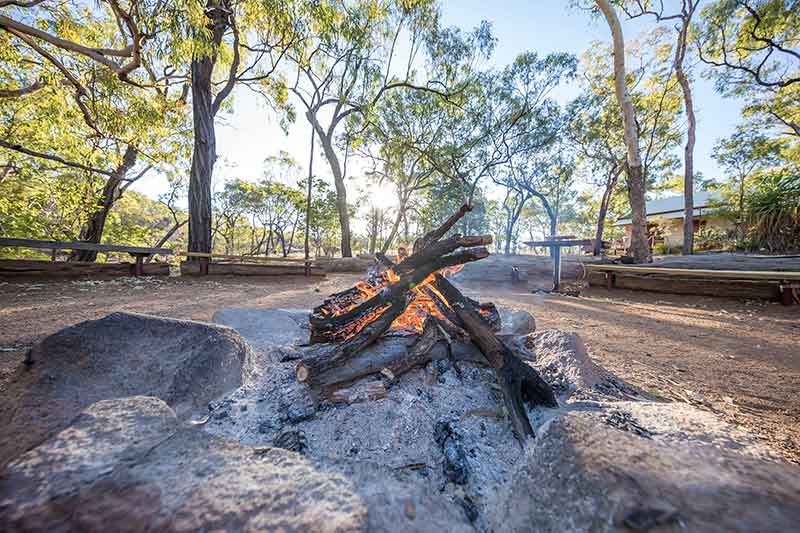 The same applies for the Archway Explorer: it is available year-round but the campground is closed during the wet season.
You could easily spend three or four days at Undara Experience, there is a lot see and do, and it provides a fun and exciting adventure.
HEADING TO COBBOLD GORGE
So onto Cobbold Gorge. Back on Highway 1 (Gulf Developmental Road), you should expect narrowing road sections to a single lane where you must sometimes straddle the road and the shoulder to make way for oncoming traffic. Take a break in Georgetown to check on the road conditions to Cobbold at the TerrEstrial Information Centre, which also houses the impressive Ted Elliott Mineral Collection.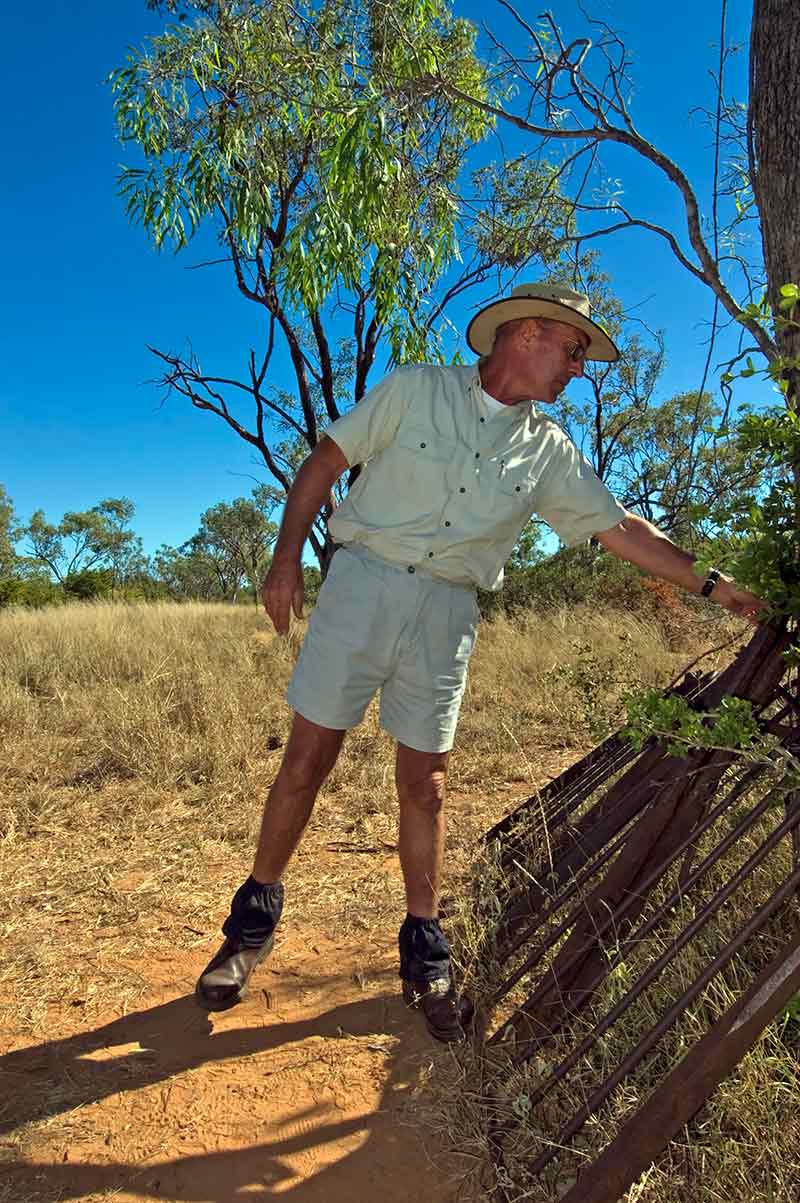 From Georgetown, you will turn south, following the signs to Forsayth, at which point you will veer right and follow the signs to Cobbold Gorge and Robin Hood Station for 35km until you arrive at the Village. Here, a lovely campground awaits you, along with a refreshing swimming pool. You can even take a break from camp cooking to enjoy a bistro meal on the verandah.
There isn't much point going to Cobbold Gorge if you don't do a tour of this perfect little geological gem. The gorge is only accessible on a guided tour. A Savannah Guide will take you along the top of the gorge, offering a fascinating insight into the geology, flora and fauna of the area, followed by a peaceful electric boat ride through the gorge.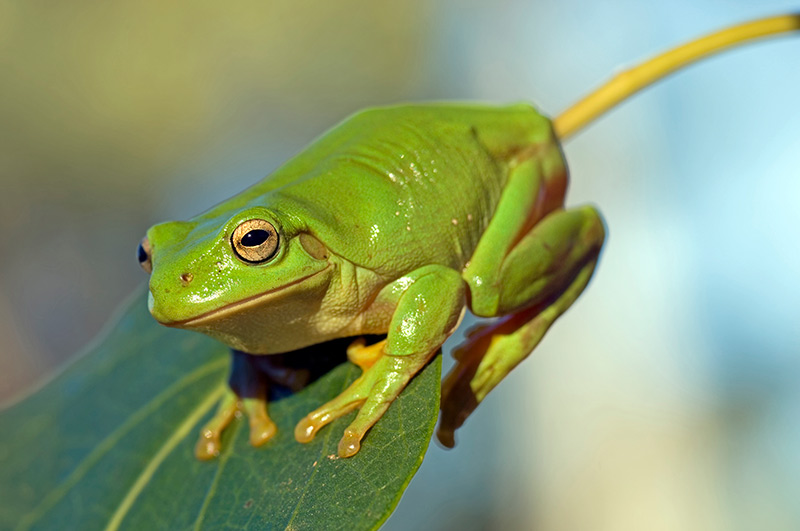 This is like drifting through a stately stone hallway with towering, beautifully etched walls: superb! The Standup Paddleboard Tour sounds delightful, and with a 50 per cent discount when combined with the gorge tour, it is hard to resist. These must be booked at the same time for the discount, but can be done on separate days.
Birdwatchers have plenty of species to spot on the Cobbold Bird List. Fossickers may want to try the 30km self-drive day to Agate Creek: a permit is required; for further details, ask at the Village when you arrive. For other tours, including a full day on Robin Hood Station, visit the website.
If you enjoy the Cobbold Village hospitality, plan on spending a night or two in Forsayth because the same family owns the Goldfield Hotel there, the very heart of the 'town'. You can take a 'Forsayth by Lantern Tour' at night, or a tour to Einasleigh (bus over, Savannahlander train back) with time to view Copperfield Gorge. The Forsayth Tourist Park provides a good base from which to explore.
Travellers who prefer to do their own thing can proceed east from Forsayth to Einasleigh to spend some time at Copperfield Gorge. This gorge is at the south-west edge of the lava flow created by the volcanic eruption you learned about at Undara. A fissure in the resulting bed of basalt was eroded by the Copperfield River, creating the gorge. There is a small campground at Copperfield Lodge. A 42km unsealed road heading north will deliver you back to Highway 1.
You can easily spend at least five days in the Etheridge Shire area; it is a classic outback experience you won't soon forget.
Images: Steven David Miller / Natural Wanders and Undara Experience
FAST FACTS
…along the way:
Bedrock Village Caravan Park at Mount Surprise: a couple of nights here gives you the chance to take a historic Savannahlander Train Tour going by rail from Bedrock Village to Einasleigh, then joining a Savannah Guide to see Copperfield Gorge and return by bus to Bedrock with a stop to boil the billy for afternoon tea. This is a good option if you are concerned that your van isn't up to the Einasleigh road.