For those of us travelling around Australia, roadhouses provide a number of services for which we are all grateful. Of course, there is fuel, something we can't do without, but often there is also a hotel/pub/restaurant, an ATM, EFTPOS (never assume a roadhouse offers cashback), a phone, tyre repair, information, a swimming pool and camping on offer.
As far as pointing a few roadhouses out, there are dozens to choose from, so we have restricted ourselves to outback roadhouses that 'stand alone', with nothing else there. 
Truckies, in particular, have been relying on roadhouses for decades and if you are interested in hearing a few yarns from some old times, have a listen to this 2015 ABC broadcast. Another enlightening ABC broadcast from 2019 focuses on a number of roadhouse managers who often play roles far more important than simply serving up chips and a steak sandwich.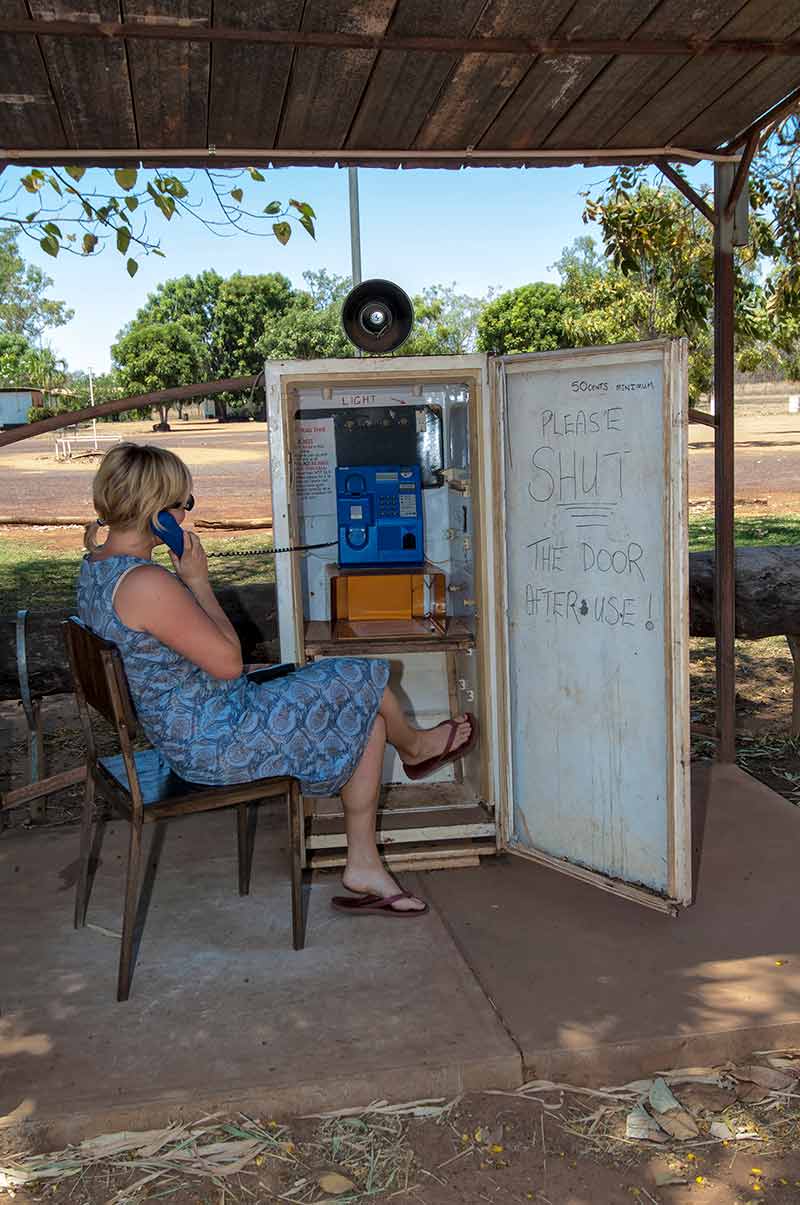 It is interesting to read reviews of various roadhouses. Travellers who expect a luxury oasis are in for a shock.
If you accept that these are isolated venues dealing with harsh conditions, are often the only social outlets for nearby communities and stations, are the only game in town for exhausted and sometimes cranky travellers and truckies, and are staffed by regular human beings having to juggle issues ranging from fatal car crashes to a meat pie that may not be warm enough, then you will take roadhouses in your stride and be grateful for a shady place to pull over and have something to eat.
CADNEY PARK ROADHOUSE
As soon as you leave Port Augusta, heading north on the Stuart, you are in the outback. Cadney Park Roadhouse is 153km north of Cooper Pedy and is a convenient spot for a few nights of camping so that you can take a daytrip 92km east to see the astonishing Painted Desert.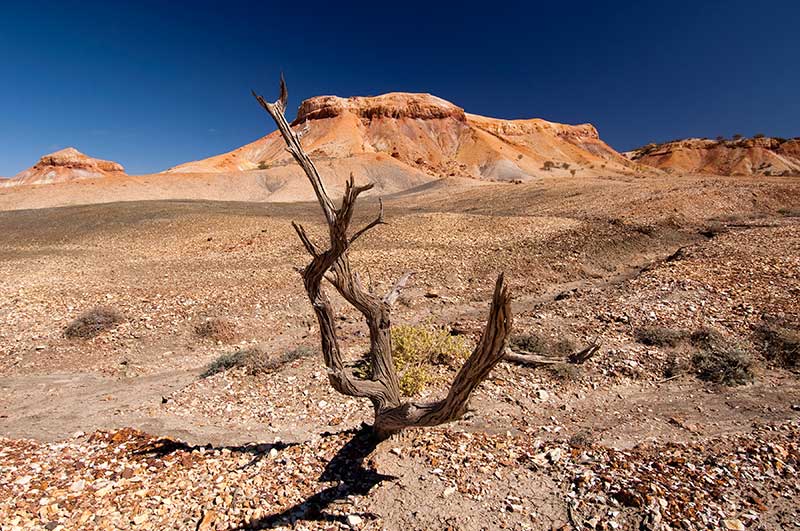 The 92km track is sandy and a bit rutted, but you probably won't need to engage 4WD. You can also travel with an offroad van and spend a night at Arkaringa Station to catch a sunrise or sunset over a region that looks like a landscape painting dropped into the middle of an arid desert.
Back at Cadney Park, you can enjoy a hearty meal at the roadhouse after a day of exploring.
MARLA TRAVELLER'S REST
The Marla Traveller's Rest Roadhouse is 81km up the road and is the north-west end of the Oodnadatta Track. If you have just finished the track, you will be ready to kiss the bitumen, stock up on basic supplies at the small grocery store and book in for a night or two to relax and have a swim.
If you are thinking of taking a day trip to the nearby opal mining town of Mintabie, be aware that it closed at the end of 2019.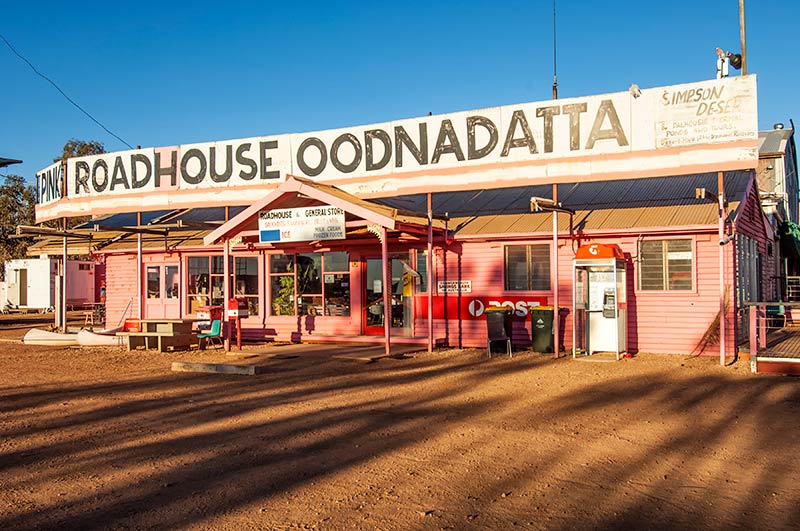 Speaking of Oodnadatta, The Pink Roadhouse (208km from Marla) is an icon of the central desert tracks. It is funky, it is pink (very pink) and it is the epicentre of a small community of about 204 residents. If you travel along the Oodnadatta Track, you will see pink signs posted along the way with excellent mud maps and helpful information, all provided by the roadhouse.
The residents of the 'town' feel abandoned by the state government, and their cry for help is on the history page of their website.
The Pink Roadhouse is a lifeline to residents and to travellers arriving from Coober Pedy, Mount Dare and Witjira, as well as the track to and from Marree. 
ERLDUNDA ROADHOUSE
The Erldunda Roadhouse is 95km north of the SA/NT border. It is the perfect stopping place before heading west on the Lasseter Highway to Uluru. In the past, Mount Ebenezer Roadhouse, 56km further west, allowed free-camping, but it is now closed.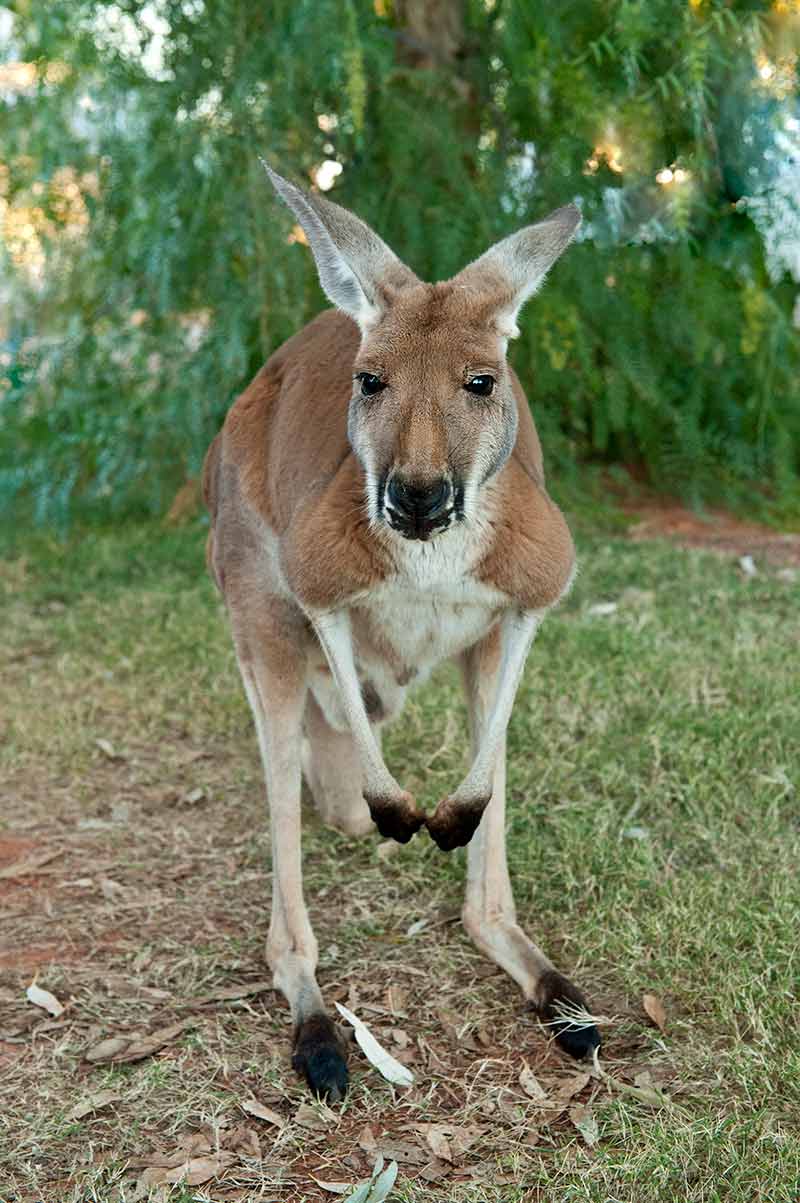 Years ago, we were camped at Erldunda for one night, and we saw the most adorable joey in an enclosure by the hotel. It turned out her mother had been killed by a vehicle, and the owners were raising the little orphan, whose name was Opal.
A few years later, we were camped at Erldunda again, and a young, female red kangaroo was working the campsites. We gave her a carrot and I went to the hotel to find out if it was Opal. It was, and we ended up booking in for another night just so we could observe her very adorable antics.
Adjoining the campground was a huge enclosure containing a number of emus, and a few more kangaroos sleeping in the shade of the trees. Parrots completed the scene, so for animal lovers like us, that makes Erldunda tops in outback roadhouses.
CURTIN SPRINGS
The only other roadhouse on the way to Uluru is Curtin Springs Wayside Inn, 161km from Erldunda. It is also a destination in its own right.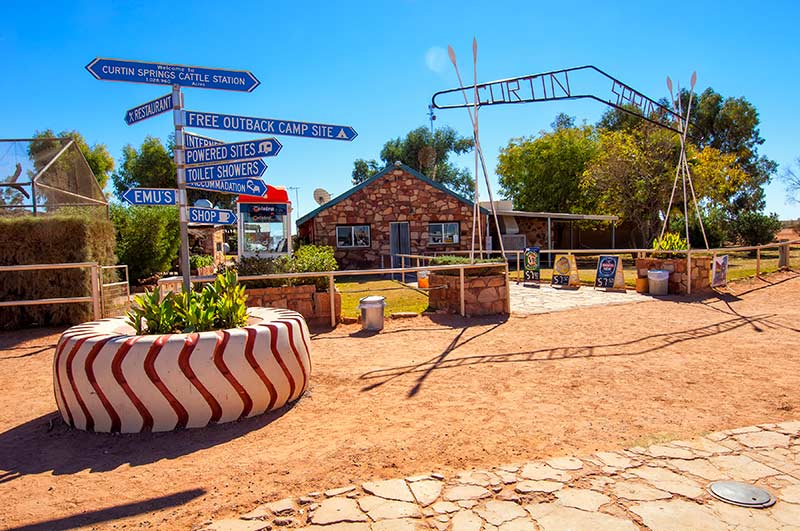 The roadhouse is a tiny fraction of the 1 million-acre cattle station that includes Mount Conner looming in the background. It offers most facilities and services one hopes for from a roadhouse.
The campground has powered sites that can be booked in advanced, or unpowered sites that are free.
What makes Curtin Springs unique is the opportunity to explore the region either on extended, guided walking tours and/or a guided 4WD tour to Mount Conner.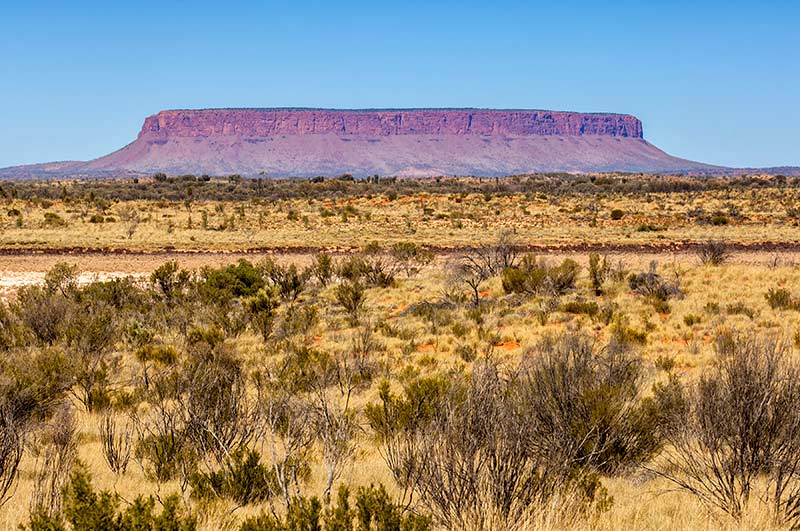 And what is the last thing you would expect to find at an outback roadhouse? Paper made from the area's native grasses! Tours and workshops are available along with the opportunity to buy some of the paper.
STUARTS WELL ROADHOUSE
Back on the Stuart, Stuarts Well Roadhouse is 92km south of Alice Springs. Powered sites can be booked in advance and unpowered sites are free. While it might seem unnecessary to stay at Stuarts when Alice is so close by, it offers the shortest route to the Rainbow Valley Conservation Reserve, another one of those desert landscapes that looks like a giant movie set abandoned in the middle of nowhere.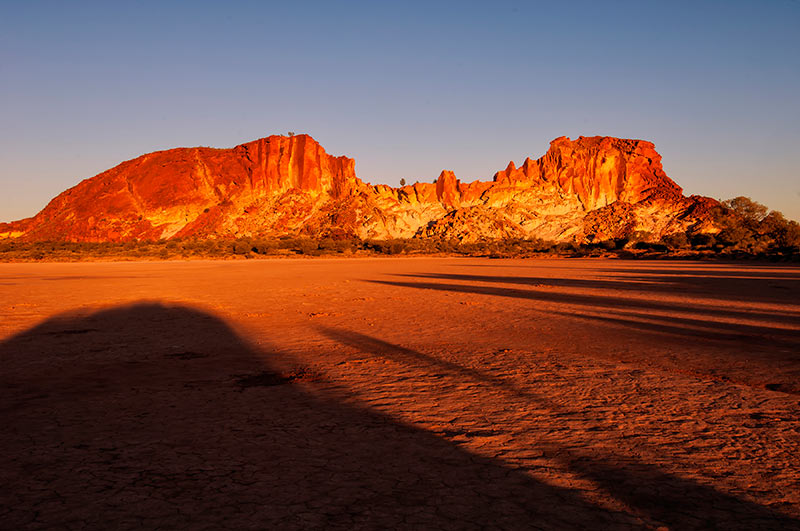 A day tour to Rainbow is a must if you have a 4WD up to some serious corrugations, and by staying at Stuarts Well, you save yourself 200-plus kilometres of driving and can enjoy some walking in the park and a ravishing sunset over the tableau. Stuarts will be waiting for your return with steak and chips or bangers and mash. (I wonder if they offer vegetarian meals?)
AILERON ROADHOUSE
The Aileron Roadhouse is 134km north of Alice, and as you approach it, you first notice a larger-than-life statue of an Aboriginal man standing on top of a hill.
The Aileron website is minimal, but what the roadhouse offers is rather amazing. More statues include an Aboriginal woman holding a child's hand and standing beside a giant perentie; in another area, there are two more perenties greeting visitors.
Check in here for a night, take a walk up the hill to the main statue, say g'day to the kangaroos in the huge enclosure, have a meal at the pub (they offer vegetarian options) and perhaps a cold beer with the owner, Greg, who has loads of yarns to tell.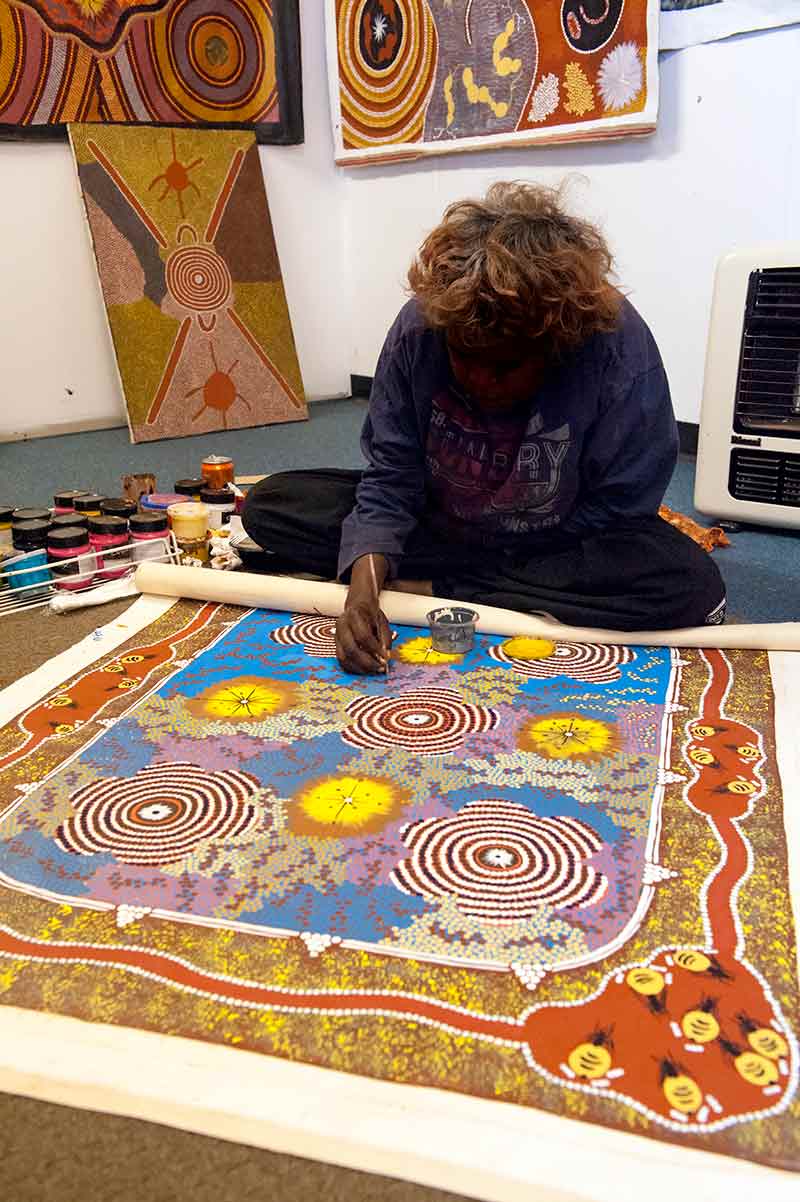 There is an Aboriginal art store here (at times an artist might be working on a canvas) and the art on offer is beautiful. Frankly, it stands out as one of the more unique outback roadhouses.
WYCLIFFE WELL
The Wycliffe Well Holiday Park and Roadhouse is 132km south of Tennant Creek. It claims to be the UFO Capital of Australia, with a sign inside promising "the more you drink, the more you see".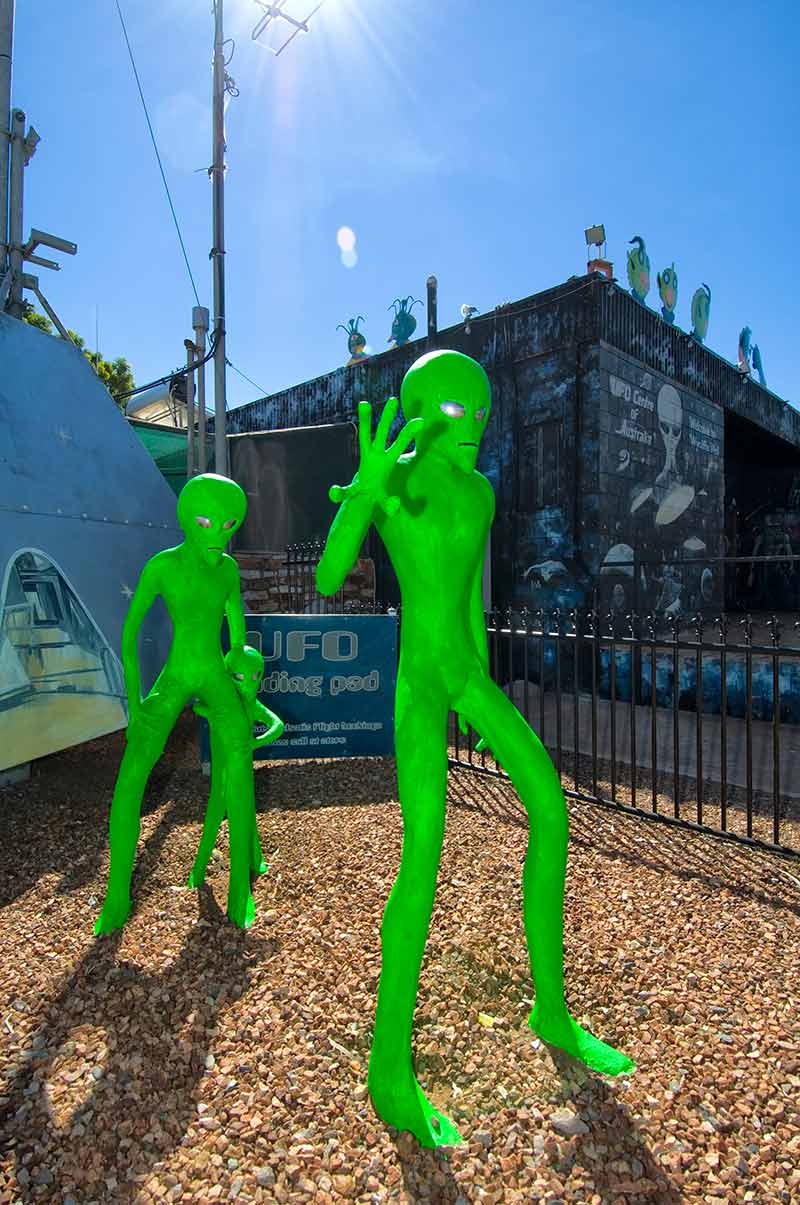 We have stopped here numerous times, and it has to be said that it just doesn't seem to have the same 'vibe' as it used to. I'm not sure what happened, but there isn't the same fun and humour about the place; rather, it's a tad glum. Hopefully it will get its mojo back at some point.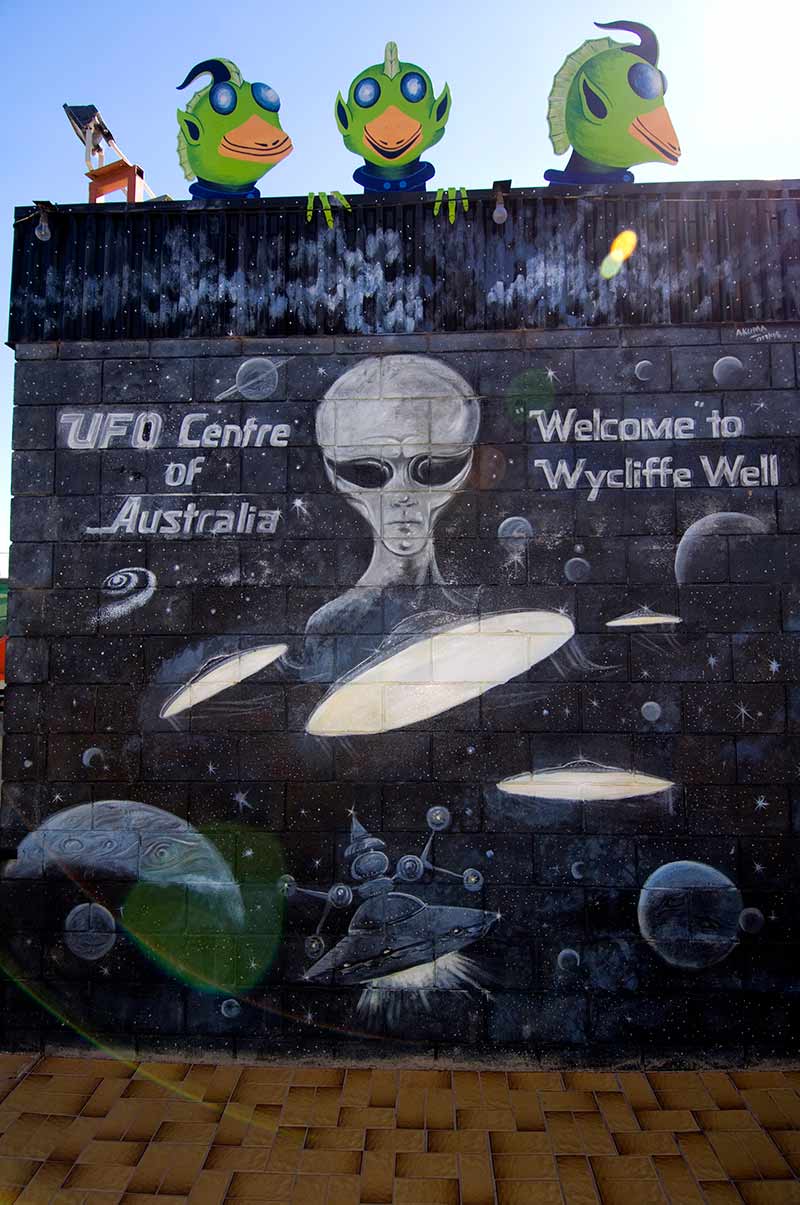 Having said that, it offers a place to stay (gated at night), fuel, and a meal. If your goal is to access Karlu Karlu, the Devils' Marbles Conservation Reserve, you can stay at the Devils Marbles Hotel for a few more amenities than are offered in the reserve's campground (i.e., a gorgeous spot with a couple of pretty disgusting drop toilets).
It is 18km from Wycliffe Well to the hotel and another 10km to the reserve.
OTHER ROADHOUSES
A few more roadhouses worth mentioning include the Three Ways Roadhouse at the intersection of the Stuart and the Barkly highways. It is a perfectly fine place to spend a night before venturing on, and it is surprisingly quiet given its location. Barkly Homestead Roadhouse is at the Barkly Highway and Tablelands 'Highway' intersection and makes for a nice one or two-night stand.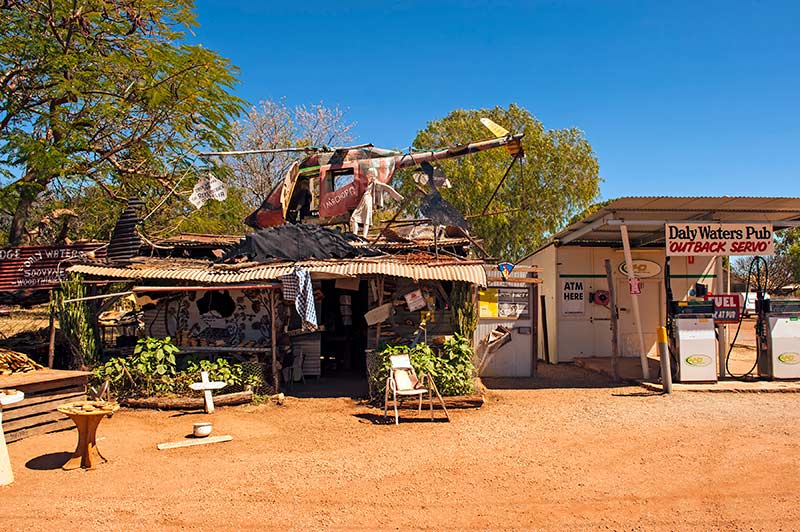 The Hi-Way Roadhouse is at the intersection of the Stuart and Carpentaria highways; fuel up here and then venture 3km west to the Daly Waters Pub. It is hugely popular and RVers begin arriving at morning checkout time for a campsite and later on an excellent meal of fare such like wild-caught barramundi. At the very least, pop in for a look.
There are many more roadhouses worthy of mention, but this is a start for now. To me, few things illustrate the vastness of Australia more than these small complexes, attempting to offer a bit of everything, that are distanced so far from everything else in every direction.
– Images: Steven David Miller/Natural Wanders