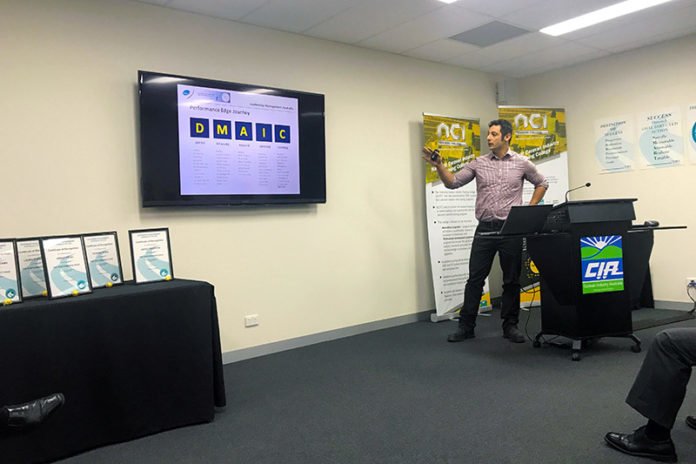 Crusader Caravans general operation manager Erkut Fevzi has won a Performance Edge Leadership Management award by the Caravan Trade & Industries Association of Victoria.
The award was given as part of a leadership course held by the CTIAV to continue to improve management and skills within the Victorian caravan manufacturing industry.
Erkut, who is responsible for the the management and control of Crusader's purchasing, planning, production and quality control, said, "I am proud of the CTIAV leadership award. We have a motivated and skilled workforce at Crusader and the skills I have learnt from the course will serve me well as we seek to improve further.
"My task is to build a caravan to high, professional and quality standards that exceeds the expectation of the marketplace. We have introduced multiple tiers of audit and quality assurance controls to ensure that as far as humanly possible, every caravan exiting the factory production line meets our documented standards."
He said that each Crusader caravan was individually weighed and water-tested in Crusader's 'monsoon' water test facility before undergoing a final factory quality-assurance check. The van was then handed over to the 'white glove' inspector for its final inspection, Erkut said.
"A final dispatch check is carried out just prior to the caravan being transported to the dealer and the selling dealer is required to undertake a stringent pre-delivery inspection and testing regime prior to handover to the customer," he said.