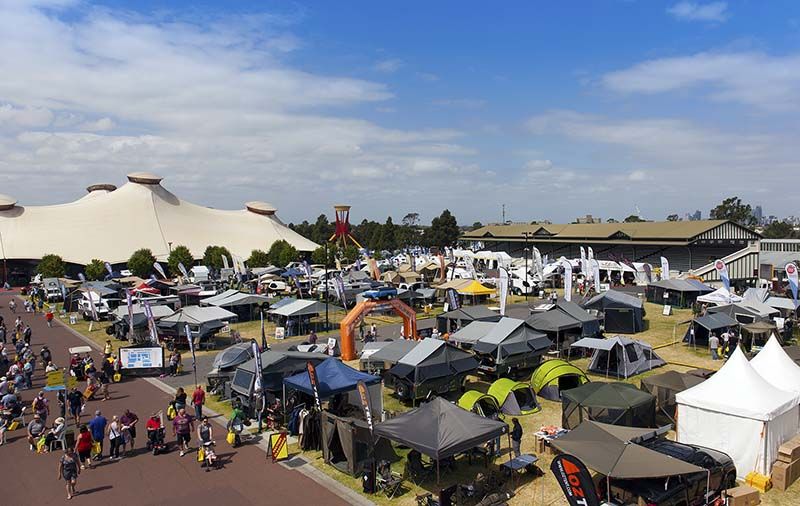 The 2017 Victorian Caravan, Camping and Touring Supershow will return to the Melbourne Showgrounds in February to showcase a vast range of the industry's best and most innovative products.
Caravans, motorhomes, camper trailers, camping gear, outdoor accessories and more will be on display at the show. A  series of product demonstrations and seminars by industry experts who will share hints and tips from their personal experiences will be held throughout, too.
"The Victorian Caravan, Camping and Touring Supershow has now been held at the magnificent Melbourne Showgrounds for two years, with 2017 being our third year and we are now really hitting our stride," Rob Lucas, CEO of the Caravan Industry Association of Victoria, said. "Each year we review both patron and exhibitor feedback to ensure that the Supershow continues to grow in quality and experience for all involved – our aim is for each patron to have a lasting memory of their visit.
"With the caravan and camping industry being one of the biggest industries in Victoria, it is essential that we provide a platform for the industry to be showcased to the public and assist them with understanding the possibilities of the great Australian outdoor lifestyle."
Next year's show will include a changed layout, plenty of parking, public transport options, including trains direct to the front gate on the Saturday and Sunday, courtesy golf carts to save those tired feet, and the option of purchasing your tickets online.
In 2017, two new children's zones, sponsored by CIL Caravan and RV Insurance, will be opened.
"In 2017 we will also be launching 'The Walkabout Stage' and 'The Outback Seminar Dome', with both area's offering a broad range of programs for those attending," Mr Lucas said. "These rejuvenated areas, along with the children's zones where 'Tammy the Tent' and 'Corey the Caravan', mascots from the Caravanning Explorer's Club, will be visiting will provide an enhanced and special experience for the whole family."
The Supershow will be held from February 22-27. Tickets are now on sale. For more information (and even the chance to win a prize), visit www.caravanshow.com.au