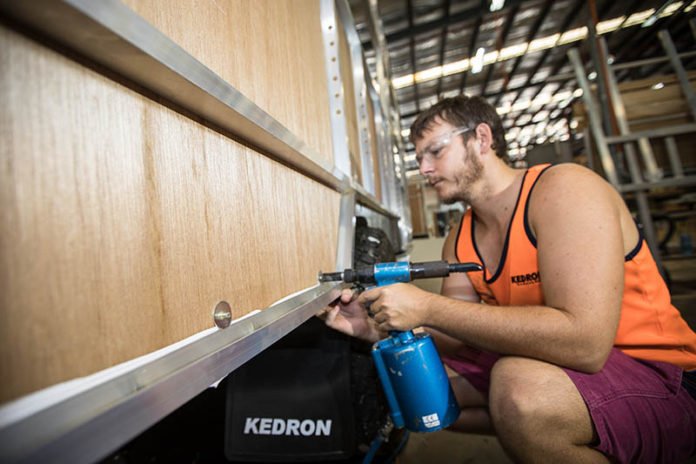 When it comes to caravan frames, is there any greater debate than timber versus aluminium? On the one one hand, aluminium doesn't rot. On the other, neither does timber if it's not exposed to moisture. And therein lies the biggest point of contention, controversy and conjecture.
Proponents of aluminium framing will point to its strength and durability; those who use timber will say meranti – the hardwood of choice used by Australian manufacturers because it's relative light, strong and flexible – is cheaper and easier to work with, making the resulting caravan a more affordable proposition.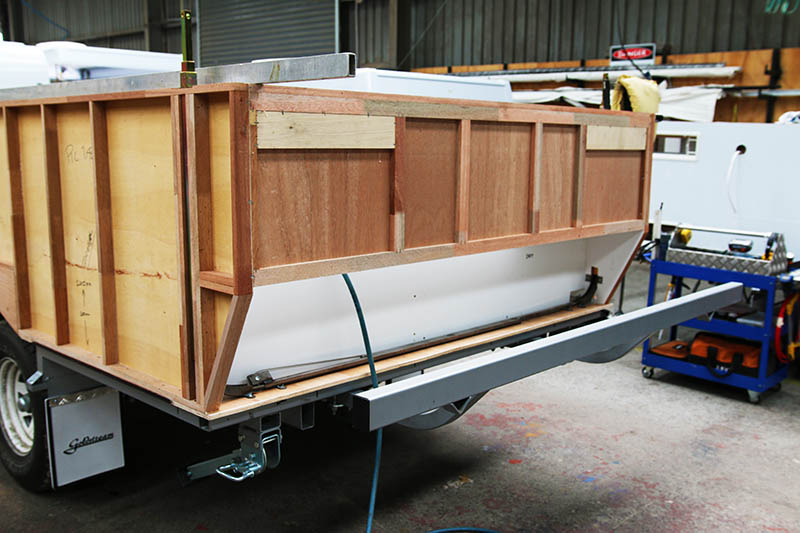 Kedron Caravans has always built its frames out of aluminium and its reputation has been cemented by its Gall Boys DVDs in which the Kedron team literally beat its caravans around the bush, dragging them through Cape York's Gunshot or hammering along the Canning Stock Route. For Kedron, it's aluminium all the way.
"With all of our experience, we set out to create and evolve the Kedron vans to be as strong as possible, and with this in mind chose a method of interlocking our aluminium frames that, once interlocked, are secured together with solid steel punch-pins – a machine shoots the steel pin through the interlocked frame, and flattens both sides, so as to eliminate the chance of, say, a pop-rivet from, well, popping," Kedron's Glen Gall said.
IN THE FRAME
The consensus is that a properly engineered aluminium caravan frame is well worth considering.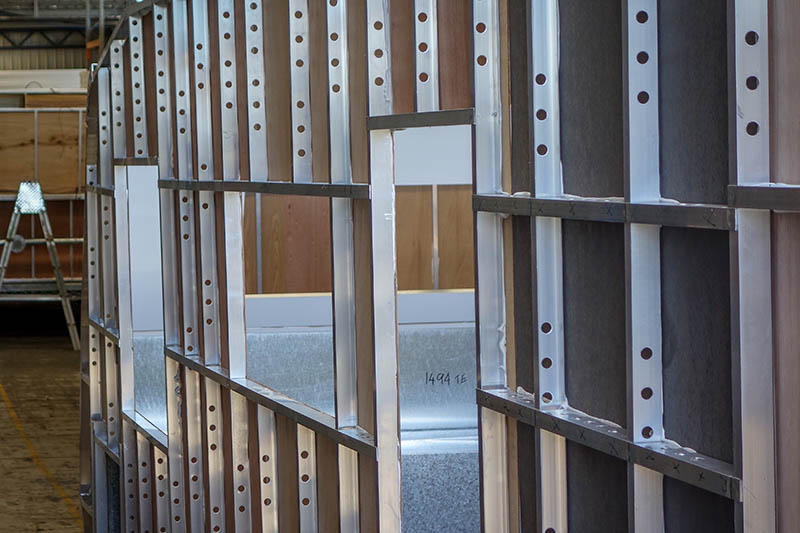 Shaun Noble, co-owner of Goldstream RV, agrees. Aluminium is light and durable. But to construct an aluminium caravan frame properly – in a way that will ensure the van outlasts the tow vehicle – takes more time, money and equipment. And therefore, from a cost perspective, the case for aluminium is not so cut and dried.
Goldstream builds its frames out of meranti timber. Not because Shaun necessarily believes it's stronger but because he believes the main drawback – rot upon water ingress – can be avoided by proper sealing and therefore the additional costs to the manufacturer and customer can be avoided too.
He acknowledges, though, that all sealants have a shelf life. Eventually, to avoid water ingress, your van will need to be resealed. In Goldstream's case, its vans are double-sealed, meaning sealant is applied behind the panels and again on the outside, under the J-mould (where some manufacturers would simply use foam tape).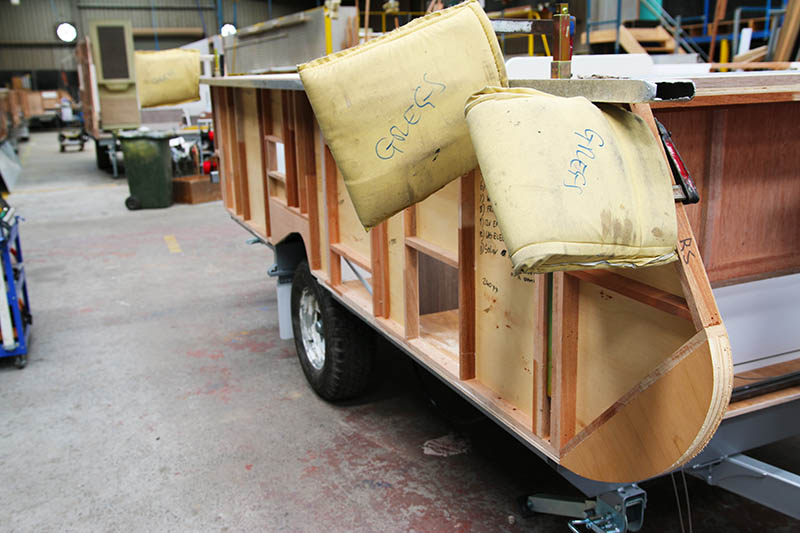 The matter of water ingress aside, timber is flexible, so it can adapt to the temperature and 'move' to a small degree depending on the terrain. It also gives a caravan manufacturer the ability to more readily accommodate changes requested by a customer.
As Kedron's Glen Gall says, "The drawbacks for our style of manufacturing would be the initial set-up cost of the factory equipment that's required, such as the overhead rolling Henrob machines (special self-piercing riveting machines), alloy welders, the table and factory floor space required, the aluminium framing itself, the additional time required to create the frames, and not having the ability to simply place timber pieces and staple or screw them in place as you go.
"Our frames are all manufactured on tables, then stood and secured to the chassis. Grabbing the corners of the joined frames, the strength is incredible. The furniture is then fitted, as the aluminium frame is the solid base structure."
OFFROAD MANUFACTURING
If it sounds like the case is well and truly made for timber, think again. There's a reason why some of Australia's most respected offroad van manufacturers build in aluminium. Kedron's aluminium frames, once constructed, are placed into side Z-channel rails and 'Huck-bolted' down and sideways. A Huck bolt is one that, once a special collar is forcefully clamped onto the bolt's thread, will never become unscrewed. Other manufacturers, such as Bushtracker and Sunland, use welded box-section aluminium.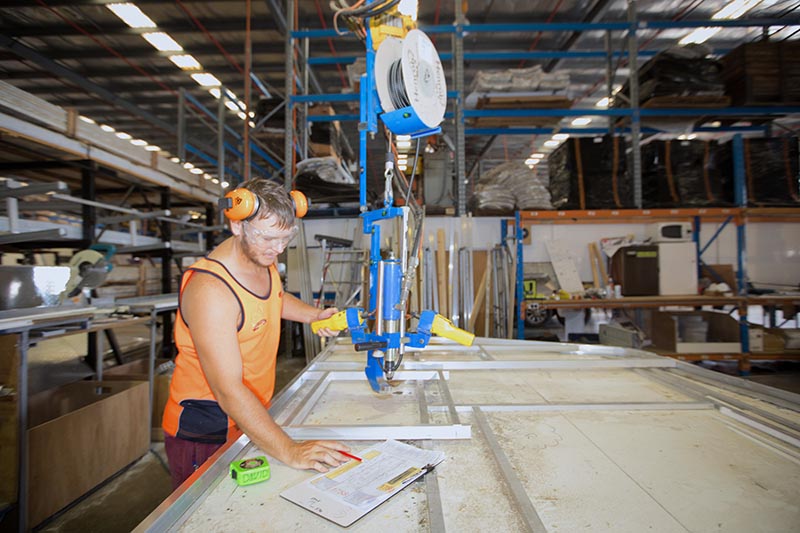 Ultimately, these frames should never fail under big loads and on extreme terrain. But doesn't aluminium fatigue over time? Yes, it can. And in the same way that rotted timber is useless, fatigued aluminium has to be replaced.
As far as Glen Gall is concerned, the 'aluminium fatigue' case is weak.
"This 'argument' is quickly settled if you look under the skin of, say, a 50-year-old Viscount and inspect the condition and maintained strength of its aluminium frame, whether or not the van had developed a leak over the years, in comparison to that of a van with a timber frame under the same time and conditions – the difference is light years apart!"
SUMMING UP
So where to from here? Should we all just trade in our vans for rigs built of fibreglass sandwich panels? No. But as you can see, there is, for the caravan purchaser, no easy answer. On the one hand, there's no denying the strength and durability of a well-engineered aluminium frame, but on the other, timber-framed vans offer greater flexibility in terms of customisation and, with some exceptions, a lower price tag (though to be fair, there's more behind a price tag than just the material used for the frame). And so long as the van remains properly sealed, a timber frame should last a very long time.
It is, therefore, perhaps wiser to take the whole van into consideration. The frame is an important aspect, no doubt, but where will you be taking it? What is your budget? Is that van you've fallen in love with built by an experienced, reputable manufacturer? These questions are, frankly, just as important.