Middle Rock Holiday Resort in Port Stephens, NSW, and Lake Burrumbeet Caravan Park, near Ballarat, Vic, have made the move to Top Parks, one of Australia's largest groups of holiday parks.
"Top Parks is known for having the most parks in the most places and so it's very exciting for us to be welcoming another two new parks," Top Parks executive chairman Richard Emerson said.
"It's about expanding the quality and choice available to travellers Australia-wide, while offering a strong value proposition to those parks who choose to be part of the Top Parks family."
MIDDLE ROCK HOLIDAY RESORT
Situated in the picturesque Port Stephens area, a 2.5-hour drive north of Sydney, Middle Rock Resort offers budget to luxury accommodation.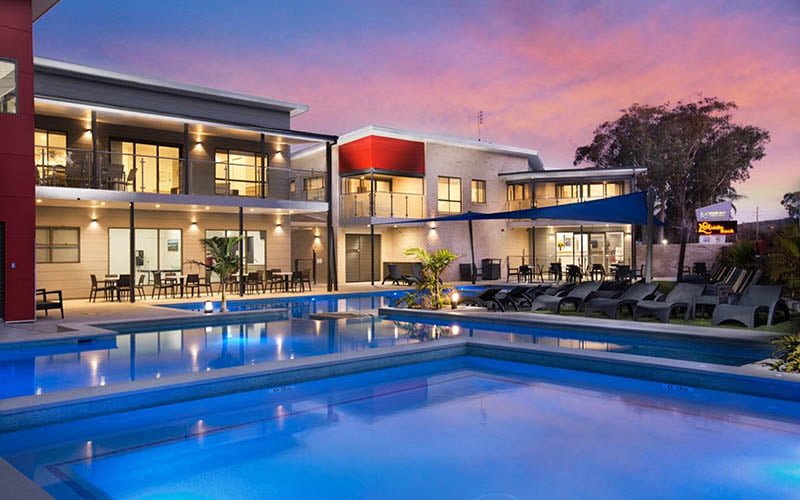 "Top Parks can put us in the competitive space we are after, giving us access to customers through advertising, marketing and publicity opportunities, while also allowing us the freedom to run our own park," Middle Rock Holiday Resort owner Chris May said.
"With people increasingly on the go and using mobile devices to plan and book their next holiday, Top Parks has an incredible new and affordable booking system that we can now take advantage of."
LAKE BURRUMBEET CARAVAN PARK
This park is next to Lake Burrumbeet, near Ballarat, which has a rich gold rush history.
Pet-friendly and popular for its camping facilities, guests can enjoy fishing, tennis, swimming, boating, water-skiing, bird-watching and indulge in award-winning local wineries and restaurants.