Rochester, Vic, is a treasure tucked away in the heart of Australia. This quaint city, located just 190km north-west of Melbourne, is the perfect escape from the hustle and bustle of city life. With its rich history, beautiful parks, and warm hospitality, Rochester is a must-visit destination for those looking to experience Australia's unique blend of urban and rural charm.
In October 2022, 90 per cent of the town's 1400 houses were inundated by floodwater and this beautiful community was turned upside down. Along the challenging road to recovery, every visitor and every dollar spent takes on enormous importance.
CHARMING ROCHESTER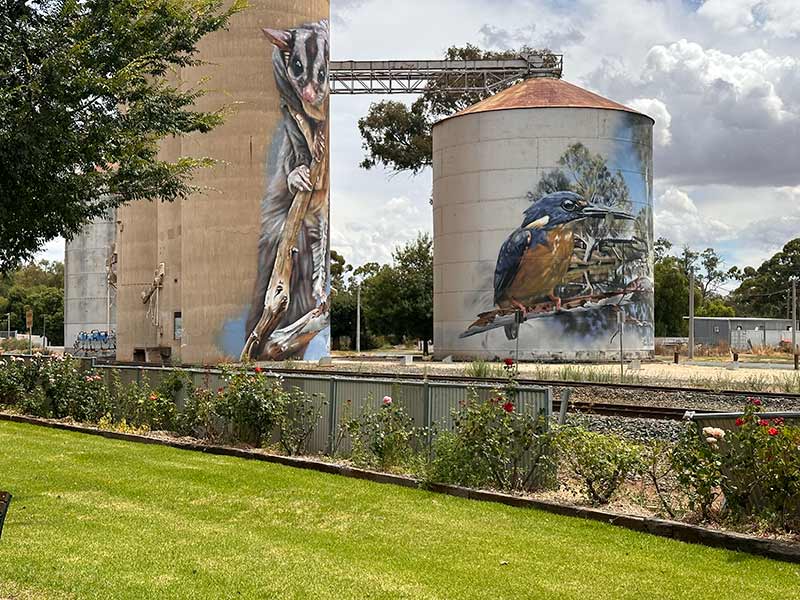 One of the standout features of Rochester is its stunning grain silos art. The towering structures have been transformed into giant canvases, showcasing the works of talented local artists. This outdoor art gallery is a must-visit for anyone interested in contemporary art or street art. 
On a similar theme, the Rochester Mural Festival is one of the town's most annual important events, promoting inclusion, co-operation, health and wellbeing within the community and drawing artists and visitors from far and wide. 
The Mural Festival was born out of a similarly devastating flood in 2011 and, ironically, the 2023 event has been delayed to allow people to focus on the extensive rebuilding process, but it would be well worth keeping an eye out for the new date and planning a trip around it.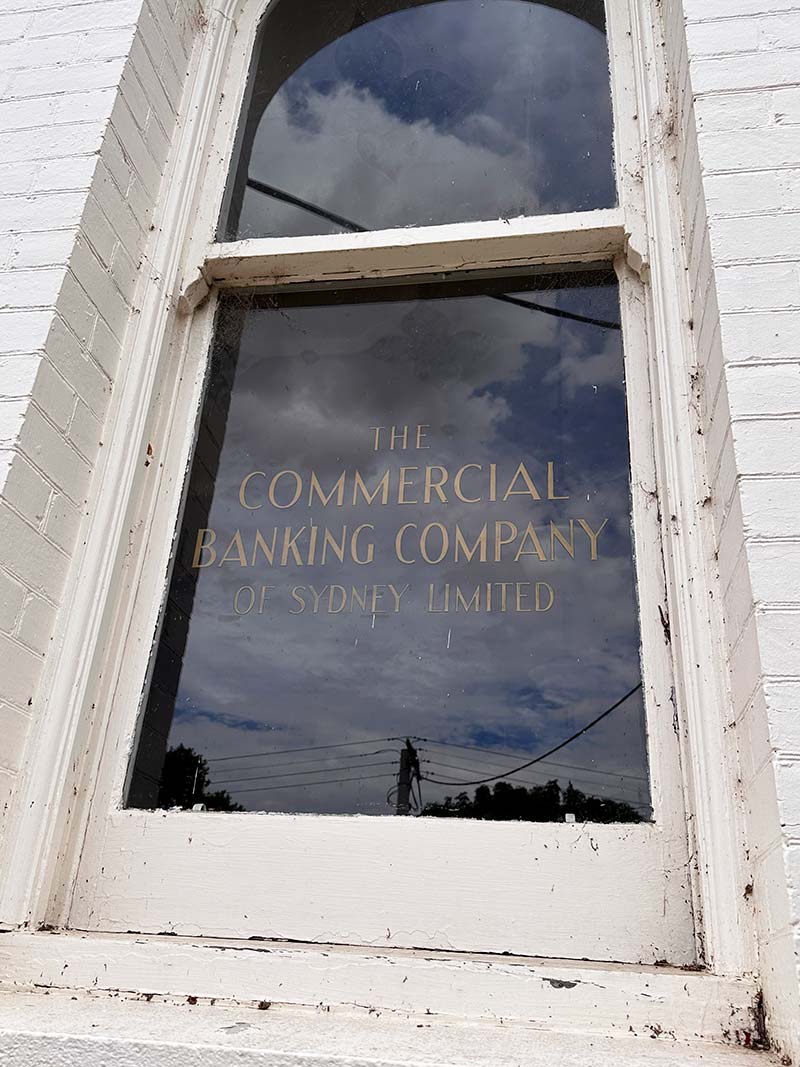 Another highlight is the town's historic buildings, which offer a fascinating look into the city's past. Whether you're a history buff or just curious about the local area, Rochester's architecture – aptly reflected in the grandeur of the imposing Shamrock Hotel on the main intersection – is sure to leave a lasting impression.
If you're after a quick bite to eat or a quality coffee, you can't go past the Rochester Bakery. Café Rochester is also a great place for a sandwich or something a bit more substantial; pop out the back and settle on the comfy sofas with a magazine or book if you have some time to relax.
HELP THE RECOVERY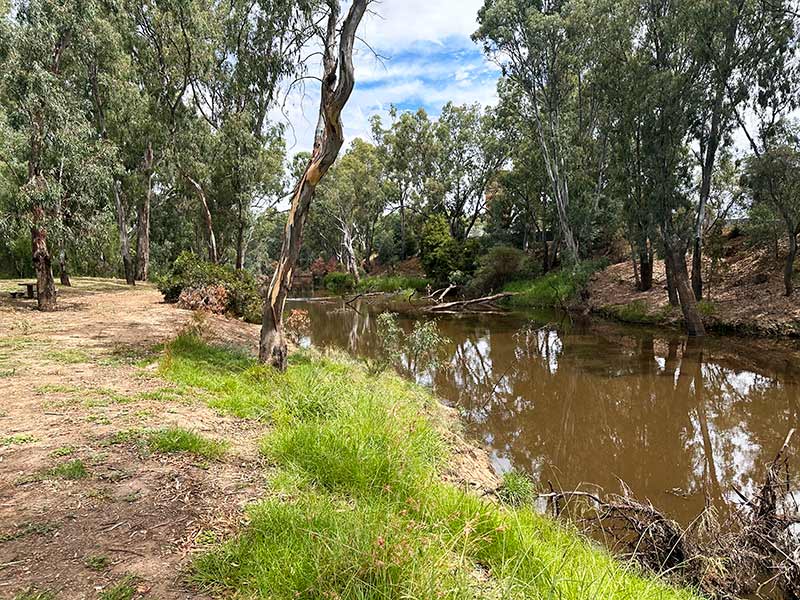 Despite the utter carnage inflicted by the volatile Campaspe River not once but twice in just over a decade, it remains one of the town's most endearing and adored features. The stunning riverside walkway is the perfect place to take a leisurely stroll, relax on a picnic blanket, or enjoy a game of Frisbee with friends.
With its lush greenery and serene surroundings, the river walk is a peaceful retreat from the outside world. The river itself is also a great place to relax and go fishing – so don't forget your gear! 
For those looking to extend their stay, the Rochester Riverside Caravan Park is a great option. This peaceful and well-maintained caravan park offers a range of camping and cabin options, making it the perfect place to call home during your visit. As a special offer, Peter Willett (park manager) is offering GORV readers a special offer for the month of March 2022 – a 10 per cent discount or stay four nights for the price of three.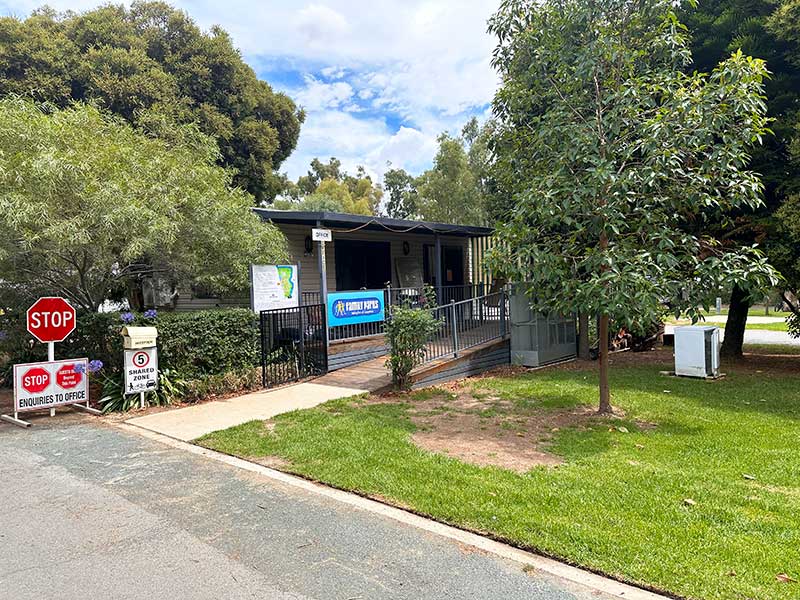 "The Rochester community has been through an incredibly traumatic experience and it provides enormous comfort and support to know that the rest of the world has not forgotten them," Rochester Community House flood recovery co-ordinator Tanya McDermott said.
"Planning a day trip, an extended stay or just dropping in on the way through to Echuca or another destination, is one way the broader population can provide tangible help to the town; just buying your lunch or fuel in Rochester will be a welcome boost to the business community, which has been really struggling.
"Rochester is an incredibly strong and resilient community and the town is so deserving of a helping hand."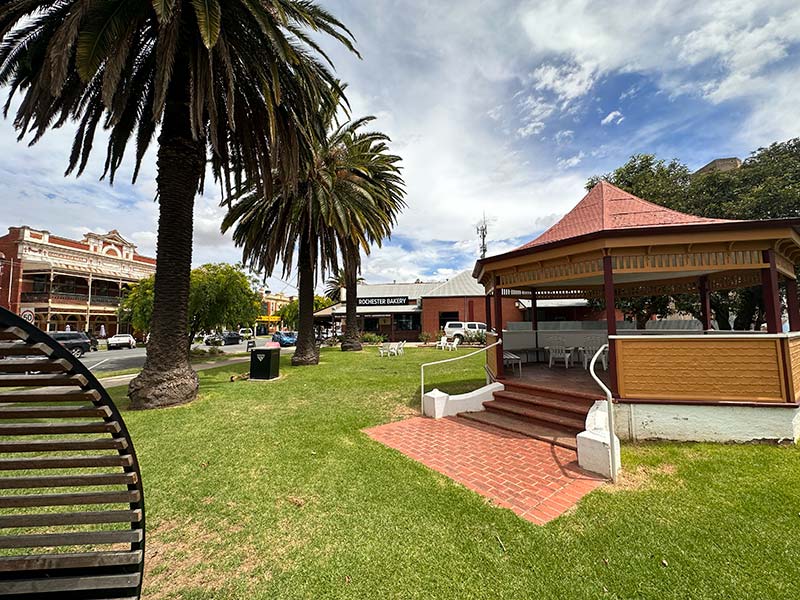 Whether you're interested in history, outdoor recreation, or just a quiet place to unwind, Rochester has something to offer. So why not add this hidden gem to your travel itinerary today? You won't regret it!
More info: www.rochester.org.au