Whenever we needed a good light source, we could never lay our hands on a good go-to work light. In fact, we'd been using an old torch that somehow always had flat batteries just when we needed it. Sound familiar? It was time for us to upgrade. This time, we looked for something that would be rechargeable, and it had to be versatile to meet a range of uses.
After some research, we decided on the Swivel LED Rechargeable Inspection Light from Jamec Pem. We saw it was a massive step up for us as soon as we opened the box. The plastic feels sturdy, and the anti-slip handle sits nicely in the palm of your hand.
The light comes with a strong swivel magnetic base and has a fold-out C-style hook so it can be hung up.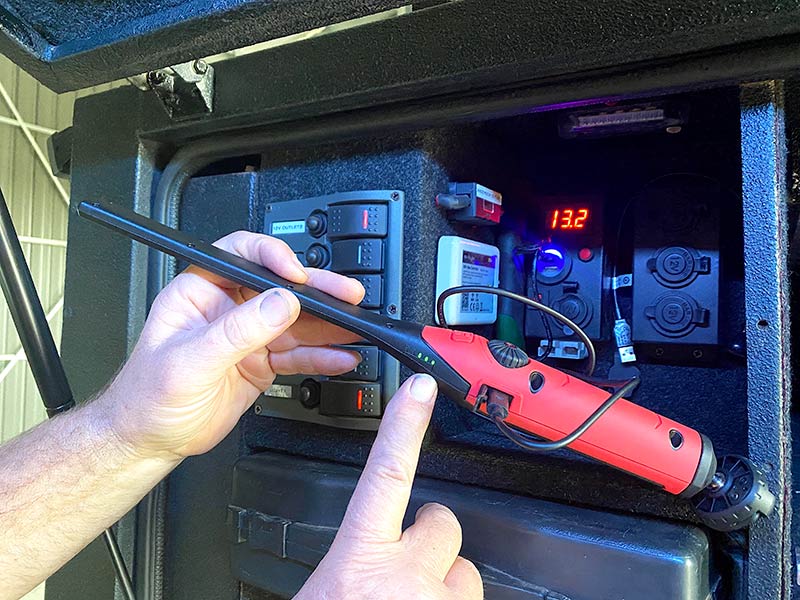 A rechargeable Li-ion battery is located within the body of the unit and the light comes with a micro-USB cable for charging. It also features a push button LED spotlight and there's a dimmer switch function for the LED light bar inspection wand.
JAMEC PEM LIGHT OUTPUT
The dimmer control LED produces 60-600 lumens, while the spotlight comes in at 120 lumens. The inspection light throws heaps of light on any subject and is well suited for providing light around a campsite when hung high, and it can be adjusted to soften the light and prolong battery capacity.
Included in the box is a 1m micro-USB cable, so it can be plugged into a vehicle's 12V circuit for recharging on the go. It also includes a power USB adapter when you have access to 240V. Flashing indicator lights signal the battery level during charging, with all indicator lights remaining on when fully charged.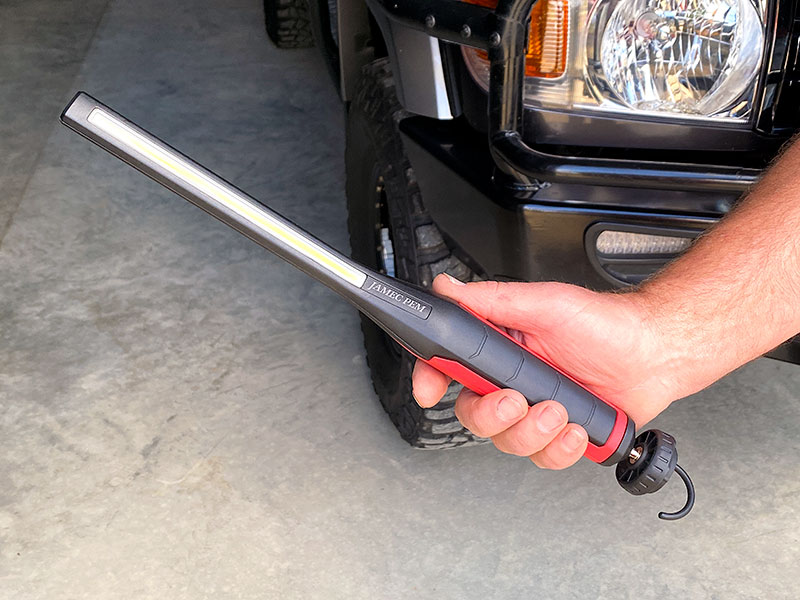 The light feels good in the hand. It is well balanced, with the weight down low, and you can easily access all the buttons and dimmers with a roll of your thumb.
The inspection light will lock on in any position, provided you have a good, flat, clean metallic surface. This enables the swivel connector to be set in the right position to provide you with strong light and hands-free operation.
TESTING THE LIGHT
To put the inspection light through its paces, we used it in a variety of situations in, and around, the vehicle. We tested it under the bonnet, inside the vehicle after dark, and the magnet came in handy to attach the light to the side of the vehicle for checking tyre pressures one night.
We found the spotlight and its swivel capability worked well for areas under the vehicle that are generally difficult to see due to shadows.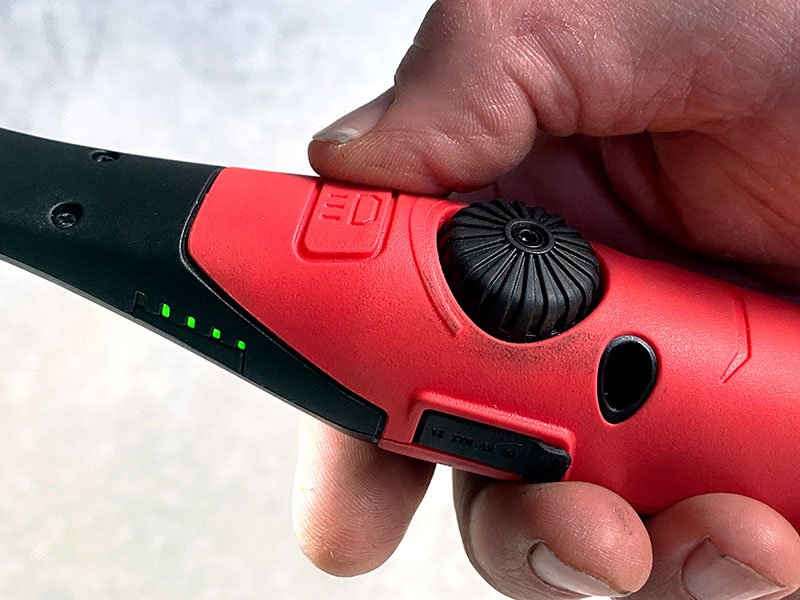 Our general lighting needs were met around camp, with the inspection light providing more than enough light.
The specs state the run time is around 1.5 hours on high and 15 hours on low if left running continuously. That said, we found the battery lasted about a week before needing to be recharged, but we only used it for short periods at a time.
We liked how the battery was well sealed in the unit, and there was no problem using it in and around wet weather, given its IP54 rating.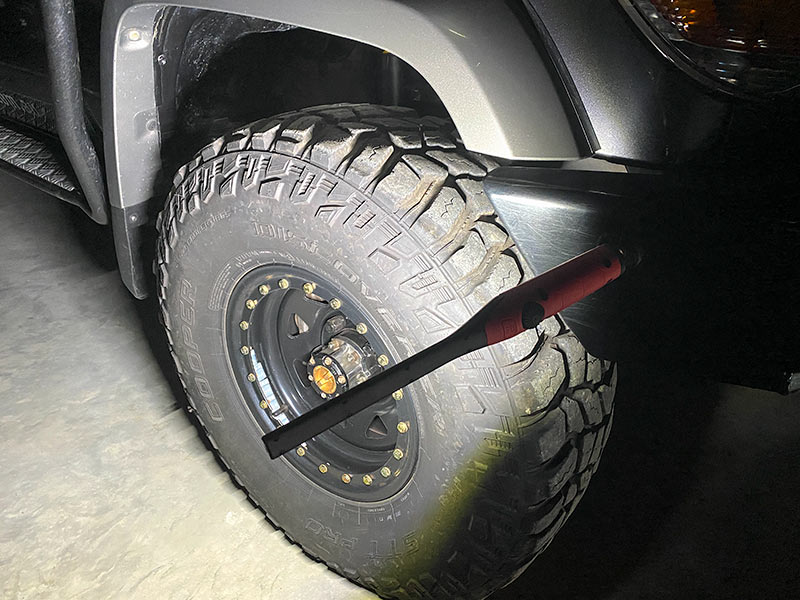 We were grateful we could plug the light into one of our vehicle's USB ports in the morning while driving, and the light was fully charged and ready to go again by morning smoko. It was a smooth process and a relief we no longer had to muck about with pen light batteries! 
These days the market is overflowing with torches and work lights. But as a good all-round unit, we're pleased the Jamec Pem Swivel LED Inspection Light has met our brief. And with all of the good things this work light has going for it, it's become one of our regular touring accessories. 
– With Grant Hanan
JAMEC PEM INSPECTION LIGHT
RRP: $89 
More info: www.jamecpem.com