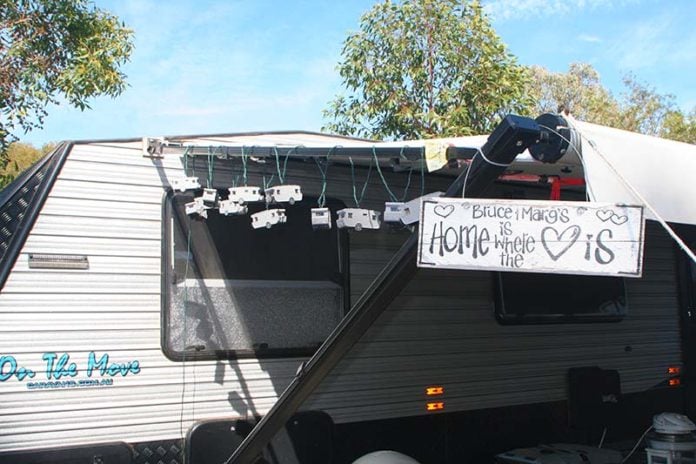 We all have our preferences when it comes to choosing a caravan or other RV. And once we have made our purchase, it is time to personalise it to not only distinguish it from every other new van, but to make you feel at home. Just like you do with any new home. These are some of the changes that we have made to our van.
CUSTOM BUILDING
Depending on how you go about it, you may have the choice of what to include or modify in a new build, as we did. We built an On The Move Grenade Series II caravan, adding what we knew we needed and wanted. We have travelled a lot, more than five years full time, so knew what to ask for. So that became the first stage of personalising our new home.
NAMING RIGHTS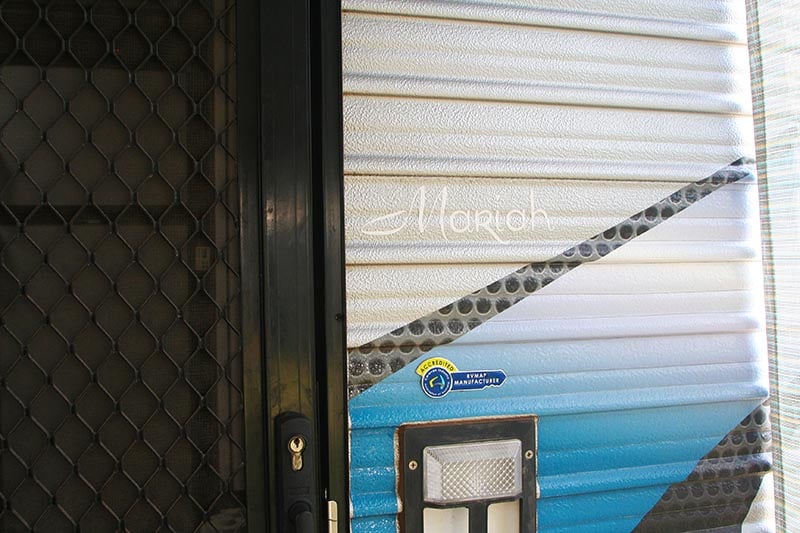 Next, we named it. This is a personal choice but we like the idea. She became Mariah. There is a song from the musical Paint Your Wagon, 'They Call the Wind Maria' (we added the "h" for pronunciation!). We go where the wind takes us, so Mariah seemed appropriate.
SUIT YOURSELVES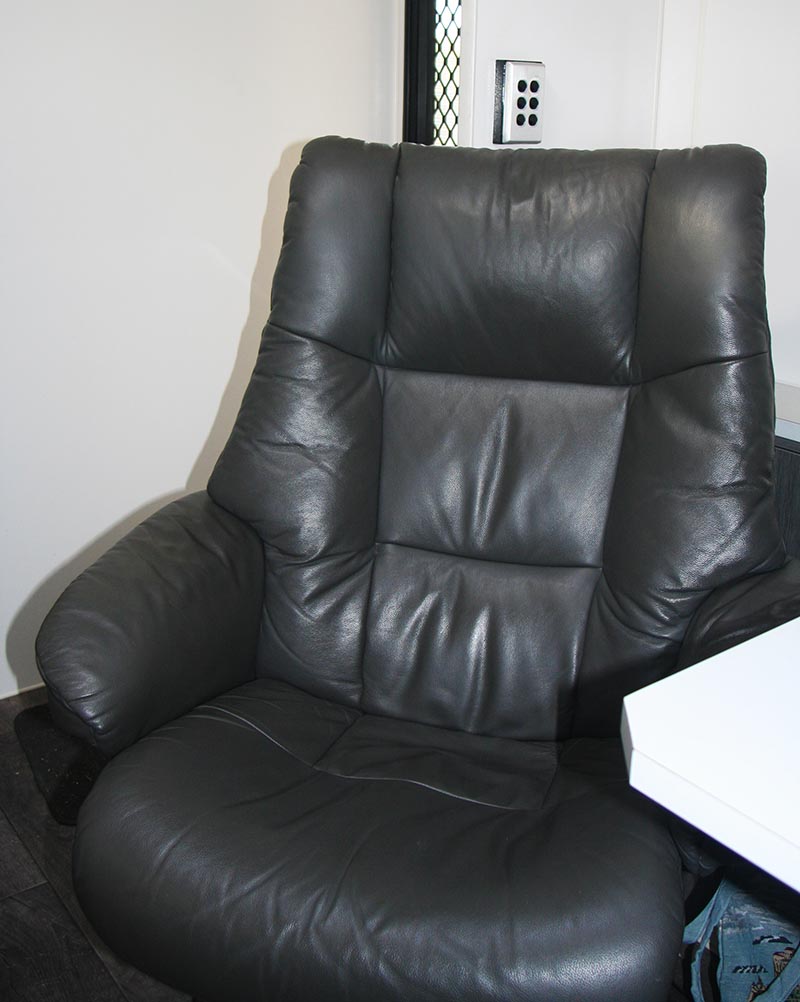 Being tall, we wanted a big bed, a tall shower and space to move around. Living in it all the time meant more storage — extra wardrobe space, a large fridge and a full-length pantry. And we just love our individual leather recliners for our preferred seating. Lennie Mifsud, the owner of On The Move Caravans, was able to provide all this and we worked together to get just what we wanted.
STICK 'EM UP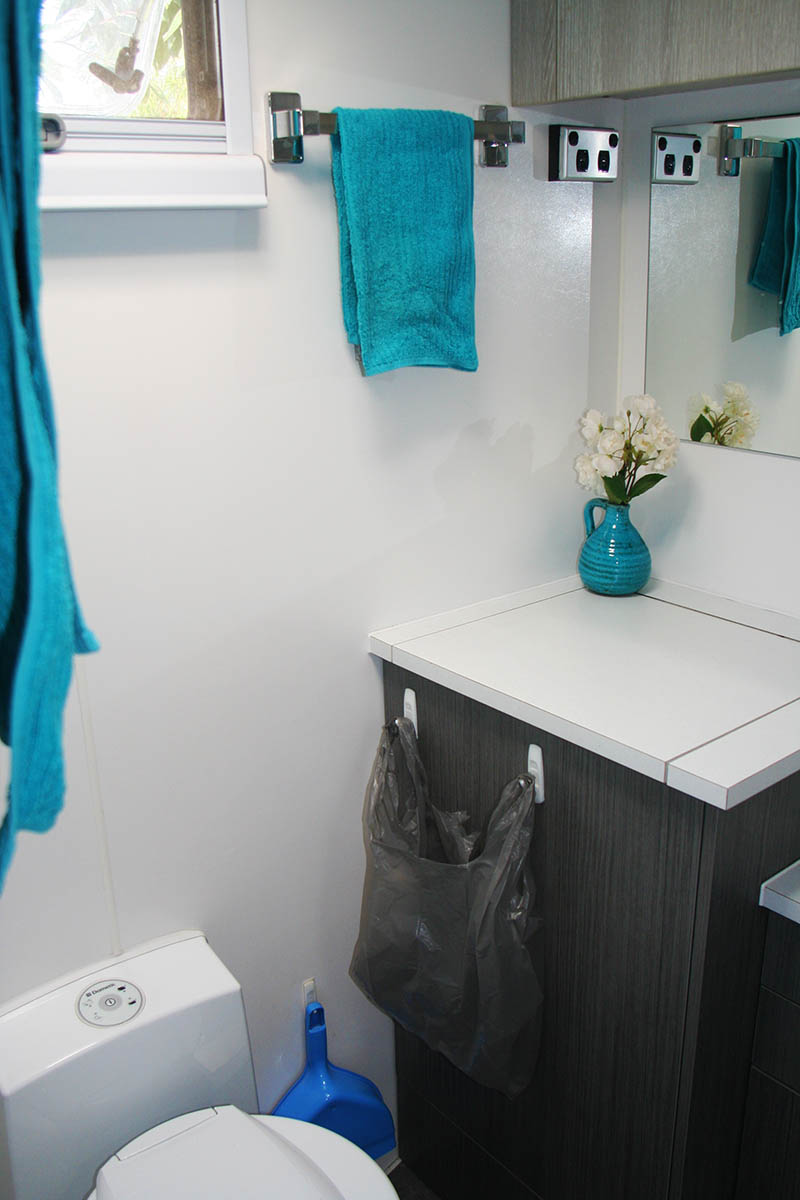 Once we had our new van, we added a few bits and pieces, such as a small stick-on towel rail for the hand towel we use as a bath mat, a stick-on ring for a hand towel, little hooks for hanging items such as our calendar and the rubbish bag. We find the sticky hooks and fittings are very strong and can be removed easily when required.
We don't hang pictures as such but we like to have photos of the family. So we just print off a photo and blu-tac it to a wall. They fade after a while, and when they do we just print another one!
THIS IS US!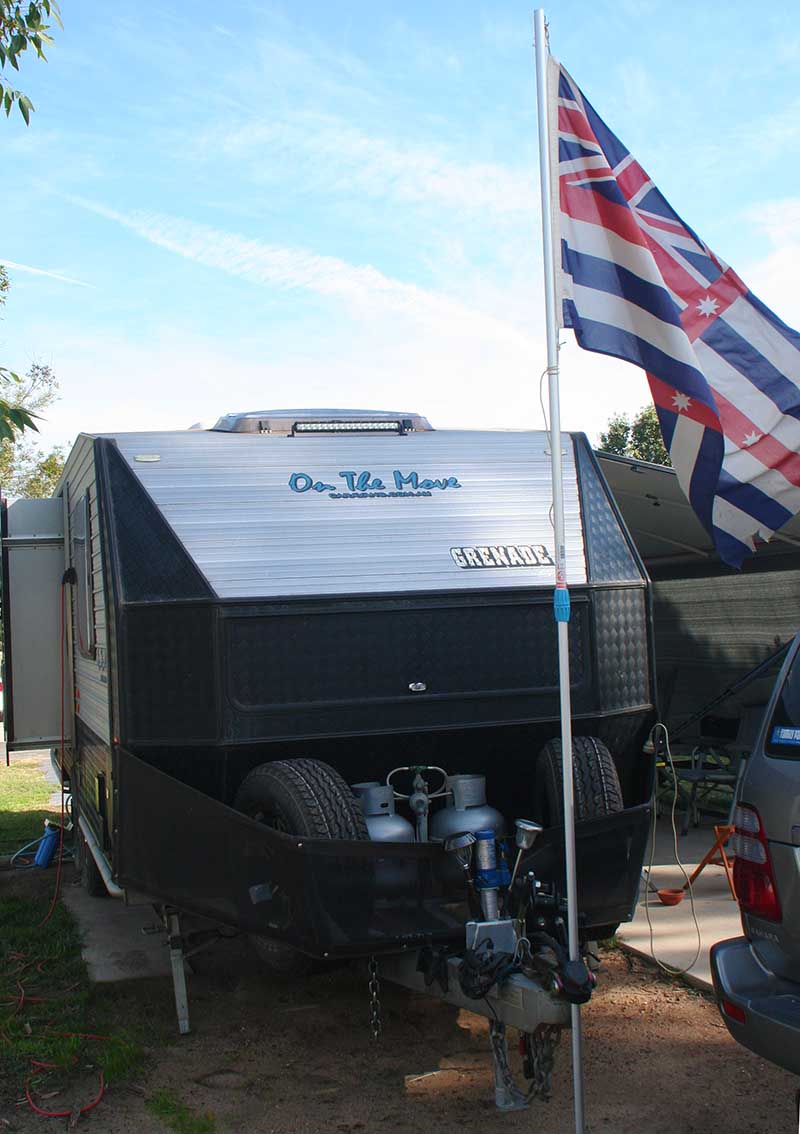 Outside, we have a sign our kids gave us announcing that this is our place. We have a set of little caravan lights from Caravanning With Kids that we hang on the front bar of the awning. We put solar lights on the tow area, as much to protect anyone's shins as for decoration.
And, of course, Bruce has his flagpole, made from an extension pole for pool cleaning. He runs up a different flag every day from his collection of half a dozen. It always causes a conversation with neighbours and we like that. We think there is no point living this lifestyle if you don't chat with fellow travellers and make some new friends.
KEEPING IT SIMPLE
Some people like to have much more, little knick-knacks and souvenirs displayed around their vans. This obviously comes down to your own tastes and style. Personally, it just seems to me a lot more packing up when you are ready to move on, so we would rather keep these items to a minimum. I do like my little vase of fabric flowers, though.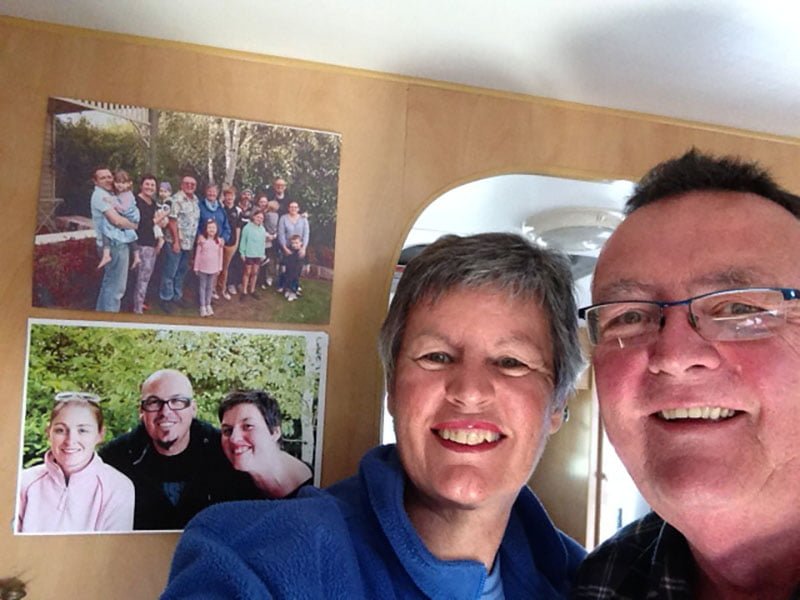 In the end, it's whatever feels good for you. It's your home on wheels, a place you call your own as you have those fantastic adventures. Enjoy it!