Jayco has unveiled changes to its lineup for 2022 range. New décor, enhanced offroad capabilities and improvements to the kitchen, cabinetry, ensuite and more are among the changes.
The 2022 Jayco Silverline, All Terrain and Journey caravans have received a new MPPT solar system (standard in Outback models) that's said to be capable of improving power output efficiency by up to 20 per cent. They also receive an upgraded 200W solar panel. 
Another new addition to the range across Outback models will be an Anderson plug, enabling an additional portable solar panel to be connected.
The MY22 range includes a new look thanks to fresh interior furnishing options, new rim designs as well as sleek black doors and protective black window shades.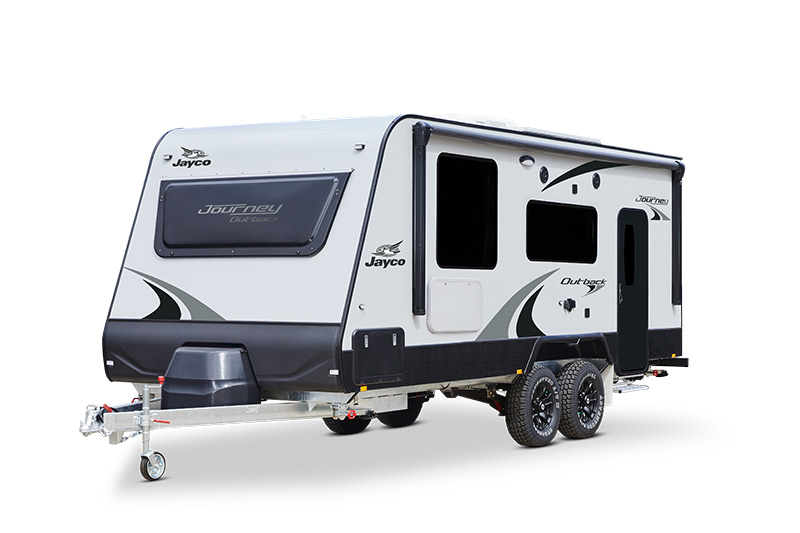 Jayco has also redesigned the ensuite of the Silverline and Journey, which will include additional cabinetry for improved storage solutions. There will no longer be cabinetry around the washing machine, allowing greater accessibility.
The Starcraft 12.38-1 and 12.38-2 pop-tops will get all the features that come standard in the Journey pop-top range, including an air-conditioner, 100Ah battery and app functionality. Further, Starcraft caravans will now feature Jayco's fibreglass exterior.
The All Terrain pop-tops, meanwhile, will now be available in a bunk/ensuite model (the 17.58-3).
"The addition of the 17.58-3 to the All-Terrain range will allow families to enjoy the most out of their offroad adventures, and provide a safe and affordable way to travel further off the beaten track," Jayco national sales manager Scott Jones said.