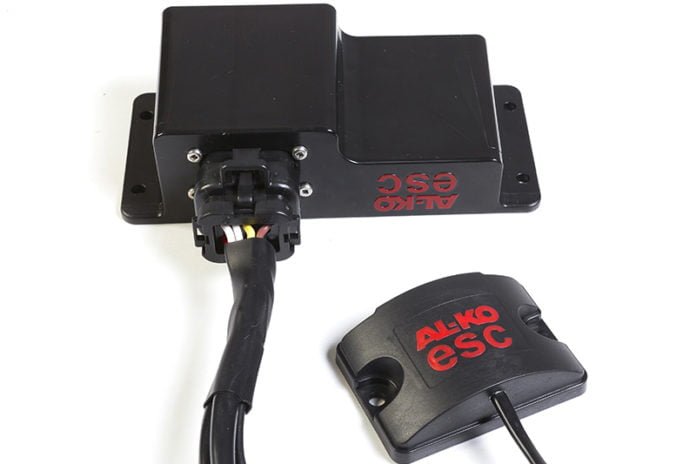 Al-Ko's Electronic Stability Control system can now be installed on caravans fitted with Al-Ko hydraulic disc brakes.
ESC was launched in 2012 – it remains one of the most important innovations relating to towing safety.
"While electric brakes are still fitted to the majority of caravans in the market, the growing popularity of caravans with hydraulic disc brakes has led to calls for Al-Ko to develop an ESC equivalent to suit this segment," the company said.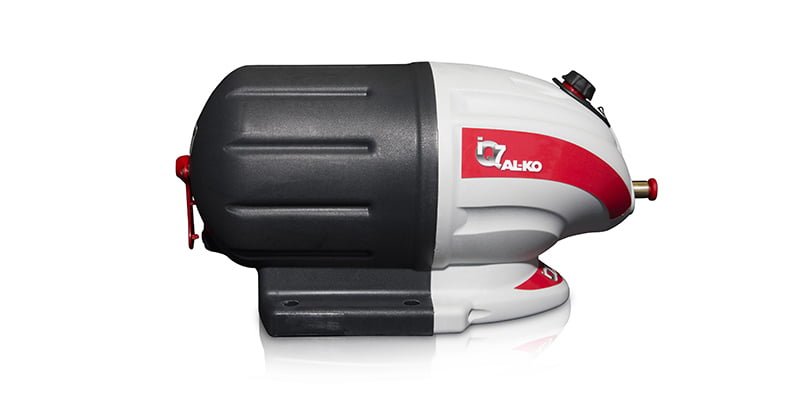 In response, Al-Ko engineers have created a specific model of ESC that can be combined with the Al-Ko iQ7 Air electric/hydraulic brake actuator, resulting in an equivalent system for Al-Ko hydraulic disc brakes.
"In an emergency event where the ESC is activated, the ESC unit can now deliver the brake control signal to the Al-Ko iQ7 actuator, which converts this to a corresponding hydraulic pressure to activate the brakes," technical and manufacturing manager Rob Funder said. "This solution is similar to the operation of power-assisted disc brakes found in modern passenger vehicles and offers smooth braking and a fast response time."
ESC can be fitted to new caravans with Al-Ko hydraulic disc brakes and IQ7 with an ATM of 1250-2000kg for single-axle vans, and ATM of 2000-4000kg for tandem-axle van.