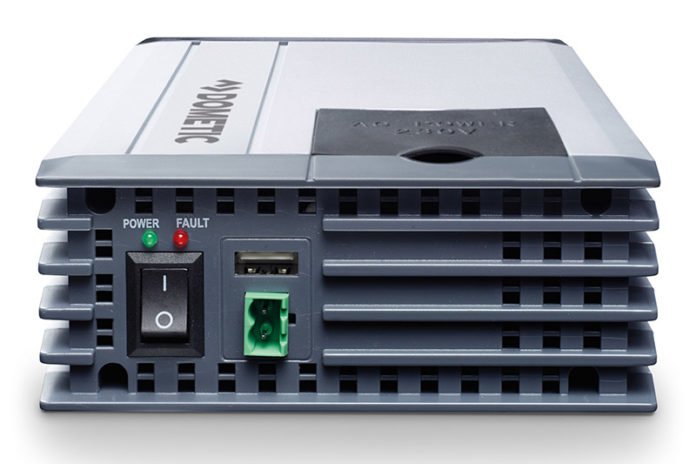 Dometic has launched a new pure sine wave inverter, the SinePower MSI 412.
The inverter provides 350W, peaking at 700W for devices requiring high a high start-up current.
It is suitable for powering TVs and charging appliances such as lap-top computers, tablets, and mobile phones. To that end, a 5V/2A USB port is built into the unit.
Weighing less than a kilogram, this compact unit will automatically shut down if it experiences too much voltage, excess temperature, or if a short circuit occurs.