LATEST NEWS
Shopping for a new caravan? If so, you've probably come across the term 'CNC cut'. But what does that mean? Essentially, the term 'CNC' stands...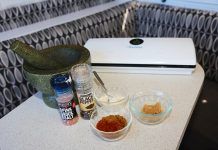 I love my Goldstream Wing 3 camper but, being a wind-up trailer, the fridge is necessarily small. The 93L AES absorption unit works well...
It's not often we're invited to literally put the boot into a caravan. But so confident is Roadstar Caravans in its brand new GT...
Go RV sat down with Trakmaster's Russell Seebach for his take on the essential characteristics of a genuine offroad caravan...